24/09/2021
Billions of dollars are constantly being pumped into the Arctic oil industry, bypassing climate resolutions
Oil and gas companies are set to increase their production in the Arctic region by 20 percent over the next five years. And that's when most of these companies are committed to limiting fossil financing in that province, and the United Nations has warned that temperatures in the Arctic are rising more than twice as fast as regions and climates there. is reaching the state of breakdown.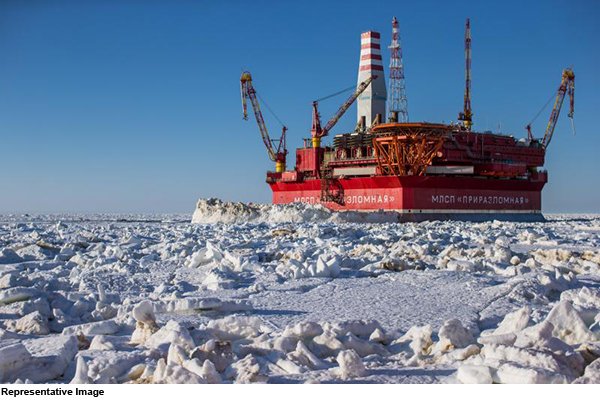 This has been revealed in a recent report by the voluntary organization Reclam Finance, in which 'expansionist' companies like Gazprom, Total and ConocoPhillips of the Arctic have been put in the dock.
The report details how these Arctic oil and gas expansionists received $314bn in loans and underwriting by commercial banks between 2016 and 2020. Talking about banks, the biggest culprits were found to be JPMorgan Chase ($18.6bn), followed by Barclays ($13.2bn), then Citigroup ($12.2bn) and then BNP Paribas ($11.8bn) as major financiers.
What's more, some investors are directly aiding the deadly oil and gas growth, putting the interests of the Arctic at stake. The companies leading the way are BlackRock ($28.5 billion), Vanguard ($21.6 billion) and Amundi ($12.9 billion) with a total investment of about $272 billion in the development of fossil fuels in the Arctic as of March 2021.
The publication of this report comes at a time when the United Nations' International Panel on Climate Change warned that temperatures in the Arctic are rising twice as fast as other regions and have reached a state of climate breakdown. has been Soon NASA is also going to release its annual survey on the loss of icebergs in the Arctic.
Worryingly, this Arctic oil and gas bonanza could wipe out up to 22 percent of the world's remaining carbon budget, corresponding to a 1.5°C temperature increase, while destroying local communities and biodiversity.
Commenting on these findings of the report, Alix Mazouni, campaigner and report author, Reclaim Finance, said, "The Arctic region is the bomb of climate change. Our research shows that the oil and gas industry is adamant on detonating the bomb in it. But he is not alone. should follow the instructions of the International Energy Agency and stop funding."
Despite several commitments from financial institutions not to support oil and gas mining in the Arctic, the report highlights these fundamental flaws in these institutions. While 20 of the top 30 banks that promote expansion in the Arctic region are covered by Arctic exclusion policies, not a single one does not support companies developing new oil and gas projects in the region. Do you do Notably, HSBC and BNP Paribas were the top financiers of the Arctic expansionists in 2020, despite adopting Arctic exclusion policies earlier than their counterparts.
The report's authors attribute this error to overly porous and weak policies. Financial institutions such as AXA and Morgan Stanley have adopted overly limited definitions of arctic that allow for ongoing expansion, while Goldman Sachs and Credit Agricole are among several financial giants that limit financing only to oil projects, allowing Fossil gas is allowed, which is completely against the IEA's 1.5 degree objective.
The picture among investors is even worse. Of the top 30 investors, only two support Arctic oil and gas expansion, even holding a policy. This point shows the darkness of this area. Meanwhile, among insurers, essential players for Arctic oil and gas extraction, only 13 of the world's top 46 companies have an Arctic region underwriting policy – ​​even as these policies help curb oil and gas expansion in the region have failed.
Mazouni concludes by concluding, "As the net zero alliances are talked about these days, this report sheds a disturbing light on the realities of climate commitments in this valuable sector. The truth is that most financial players have Arctic Prohibition policies have no relevance to the U.S. and therefore fail to eliminate support for oil and gas expansion. At this critical time for climate action ahead of COP26, financial institutions are required to define the Arctic Monitoring and Assessment Program. and end all support for oil and gas expansion in the Arctic, whether through funding projects or directly through corporate financing. It is not fair to blame anyone else and those responsible have to take.