17/03/2022
Climate Change: Finance should be arranged for climate adaptation
The role of climate finance or climate financing is undeniably important in adaptation work to tackle the growing problem of climate change. But experts believe that there are many aspects where there is a need to make climate financing more effective and accurate. In the webinar 'The Urgency for Adaptation – The Indian Case Study' organized by climate think tank 'Climate Trends', experts discussed in detail the various aspects related to climate finance and the urgent needs. He believes that climate finance is a very broad field and it needs to be more streamlined and targeted to achieve its goals.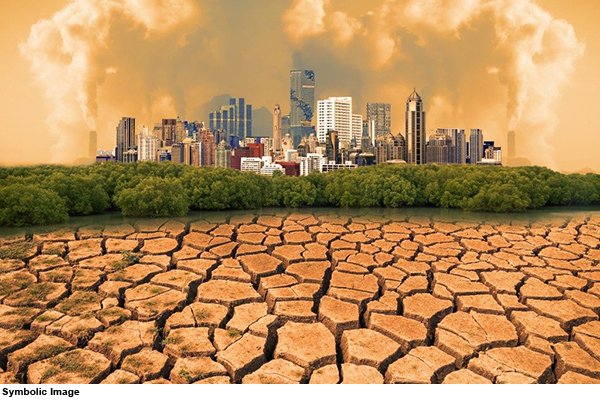 Dr Poornimita Dasgupta, Head of the Environmental and Resource Economic Unit at the Institute of Economic Growth, spoke at length on the aspect of climate finance and emphasized the importance of the role of climate financing institutions. Finance is an important dimension of climate risk management. When we talk about climate change and the risks it brings, it comes to the fore that finance should be placed as a more important aspect. It is seen that even if you keep the increase in global temperature below one and a half degrees Celsius, you will still need a huge amount of money to adapt.
He said that if you really want to get climate action development on the ground, then at the same time you have to see how financial institutions do their work. How do they do leverage financing? Although work is being done in this direction, there is still a lot of work to be done. We don't talk about capacity when we talk about the climate finance scenario. The second is how we interact with the stakeholders. Stakeholders do not know how funding for climate adaptation will work.
Stressing on the need to accelerate the progress towards achieving the goal of climate adaptation, Professor Raman Sukumar, Center for Ecological Sciences, Indian Institute of Science said that a large population in India depends on forests for their livelihood. In the times to come, the situation will become even more challenging when people continue to use forest products. According to the latest estimates of the Forest Survey of India, 21.7% of India is covered by forest, but the big question is how we will achieve the goal of climate adaptation. What will be the process for this?
He said that we have to immediately get into a planning mode as to how we create a sustainable forest landscape. This is very important from the point of view of climate adaptation. Our forest landscapes are extremely complex sites. Unless we manage to maintain the integrity of these landscapes, there will be no adaptation.
Presenting the report on 'Climate Change 2022 – Impact, Adaptation and Vulnerability', lead author of IPCC Dr Chandni Singh said that this scientific fact has been fully established that climate change is a threat to humans as well as the health of our planet. There is also a serious challenge for the world and if there is a slight delay in the united effort at the global level, then all the doors to save the future of human beings will be closed.
The severity of the risks has also increased due to the simultaneous occurrence of extreme weather-related conditions, he added. These weather phenomena are happening in different places and regions, due to which it is becoming more difficult to deal with them.
Dr Chandni said that there has been an increase in the steps taken for adaptation, but this progress is uneven as well as area and risk specific and we are not able to do the adaptation work fast enough. The gap between existing adaptation and necessary adaptation continues to widen, and the gap is greatest among low-income populations. They are expected to increase further in the future.
He said that we cannot follow the path of region-wise adaptation. We have to take adaptation to the village level in terms of water security and food security. There are economic, technological, institutional, environmental and geophysical constraints. Incorrect optimization also has its disadvantages. The most disadvantaged groups are the biggest victims of mis-adaptation. In order to avoid the increasing harm, it is very important to take immediate action for adaptation to climate change, as well as to reduce the emission of greenhouse gases rapidly.
Dr Ashish Chaturvedi, head of the Department of Environment, Energy and Resilience at UNDP, said that when it comes to climate finance, we have been struggling for a long time. I believe that we need a specific answer in this matter from India or a developing country. For this we need a focused perspective on developing countries. Based on the IPCC report, we have come to such conclusions which are possible to take on the ground. One of them concludes that how does one use climate science or climate information to inform policymakers and officials at different levels of government?