10/04/2021
Climate Change: India is possible to be net-zero, but complex too!
The climate change that was shelved in the US during the Donald Trump administration is being presented as the world's biggest priority by the United States under Joe Biden. In this connection, John Carey, who is Biden's Climate Envoy, stayed in India for three days. The reason for their presence was to persuade India to be a net zero before climate leadersummit or for some similar ambitious climate target. PM Narendra Modi has also been invited to the summit.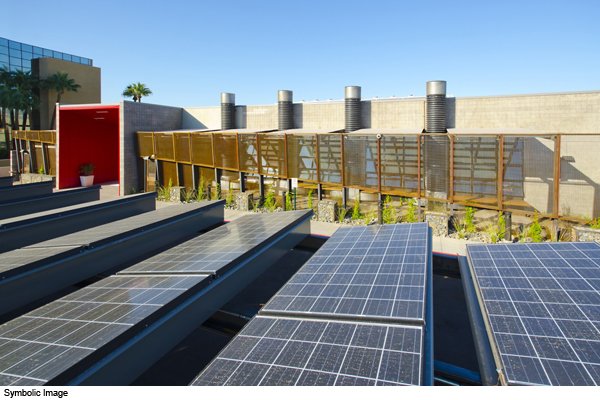 But India is not ready for net-zero emission at present and seems to be protesting at all levels. India believes that doing something like this will have a negative impact on the development of the country.
India is currently in such a situation that it is likely to see a significant pace in emissions from India in the coming decades. If India has to lift hundreds of crores of people out of poverty, then it will have to speed up its growth rate and it is bound to increase emissions. Anyway, most of the carbon removal techniques at present are either unreliable or very expensive. India's biggest argument is that India's per capita emissions are extremely low and the overall figure seems large due to this large population.
Meanwhile, amid growing global debate about the attainment of net zero emission targets, experts believe that in a country like India, decisions in this direction will have to be taken in a very equitable manner keeping in mind the socio-economic aspects.
The churn is intensifying as to whether India should focus on achieving net zero emission targets in its economy, or whether it should secure growth opportunities. One aspect of the conversation is whether these two things can be done simultaneously?
The report of The International Energy Agency shows that India can achieve the goal of 'net zero' pollution by the mid-2060s. However, Net Zero is a very big resolution that needs socially inclusive, economically viable and sound policies. This requires a comprehensive dialogue.
To discuss this important issue, Climate Trends organized a webinar, in which Chandra Bhushan, CEO of iForest, Ulka Kelkar, Director of Climate Program of WRI India, Vaibhav Chaturvedi, Fellow of CEEW, Program Director (Earth Science and Climate Change) of TERI RR Rashmi and IEEFA's Energy Economist Vibhuti Garg participated.
Chandra Bhushan described the net-zero target of the country as very important but cautioned that it is not an easy task given its socio-economic effects. India has made very poor progress in the field of renewable energy during the last 30 years. However, the situation is changing now. For the first time in the history of the country, state governments have started declaring the goals of decarbonization. The federal structure has a very healthy tradition and should continue.
States have their own electricity boards and their own units. They have their own advantages and disadvantages.
He said that the discussion on Net-Zero has started in India. As far as achieving the goal of Net Zero is concerned, it is not possible for India to achieve the target of Net Zero by the year 2050.
Emphasizing the need to make Net Zero very equitable, Bhushan said that India's coal industry is facing a period of crisis. 50% of Jharkhand's mines are closed. Coal India is closing them in a very random manner. Socio-economic aspects are very important, so equitable conversion will be very important. The biggest question is how do we prepare our people for this change.
RR Rashmi, Terry's Program Director (Earth Science and Climate Change) said that India of course needs a net-zero transformation. We have to make an effective and rapid transformation. In the past we had technologies, but there was no comprehensive thinking about conversion at the least economic cost. The goal of Net Zero can be achieved if there is cooperation and public will of regulatory efforts.
He said that the question is whether we can make a conversion at the same pace to achieve the goal of Net Zero by the year 2050. To achieve net zero by the year 2050, freeing the industrial sector from carbon is a big challenge. Investors will have to come and invest on a very large scale. It is also possible to do this. Policymakers have to strike a balance between things. We are looking at both short term and long term symptoms. As far as the short term decarbonization goal is concerned, India is doing a great job but the challenge of raising resources for this also remains.
CEW Fellow Vaibhav Chaturvedi said that short-term goals cannot be an option for long-term goals. He said that long-term objectives and short-term goals are not mutually complementary but mutually complementary. The long-term goal is important because the power of policy signals cannot be underestimated. Credibility and certainty are two important principles and short-term goals should lead to long-term objectives.