22/07/2021
"G20 needs to be serious for renewable energy"
Leading CEOs of the global wind industry have united G20 members to show leadership in the climate crisis by urgently building concrete plans to increase wind power generation by raising national ambitions and replacing fossil fuels. has demanded.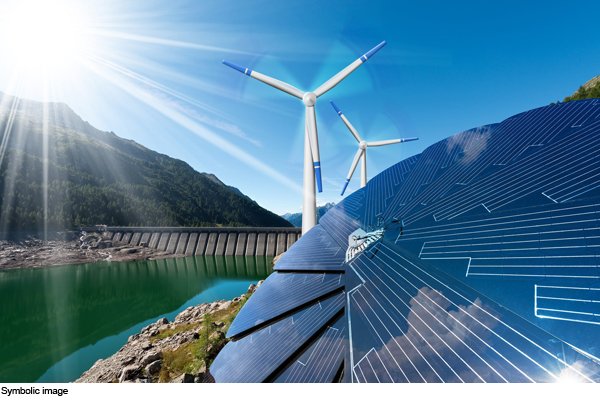 Representing members of the Global Wind Energy Coalition (Global Wind Energy Coalition) for COP26, 25 CEOs have sent an open letter to the leaders of the G20. The letter, while acknowledging that some progress has been made in the energy transition, states that the current Net Zero pledges of the G20 countries still put the world on a 2.4°C global warming path that is vulnerable to the worst effects of climate change. To avoid that which is far more than necessary.
Meanwhile, wind power and renewable installations currently fall well short of the trajectory needed to meet international climate goals, requiring urgent action to reform energy policies.
GWEC CEO Ben Bakewell said, "G20 member countries represent more than 80% of global energy-related carbon emissions – so the leaders of these countries hold the power and public duty to transform the world's energy system. These countries need to get serious about renewable energy, and in particular wind energy as the clean energy solution most likely to help the world meet its Paris Agreement goals."
The letter has been signed by the leaders of the largest wind energy companies – including Vestas Wind Systems (Vestas Wind Systems), Siemens Gamesa Renewable Energy (Siemens Gamesa Renewable Energy), rsted (Oersted), SSE(Sasai), RWE(RWE) , and Mainstream Renewable Power, and associations representing industry in key geographies such as the UK, Europe, Brazil, China, Mexico, Southeast Asia and South Africa.
The signatories highlight that a recent roadmap from the International Energy Agency (IEA) shows that annual wind deployment is expected to quadruple from 93 GW in 2020 to 390 GW in 2030 for the scenario of meeting the Net Zero target by 2050. Should happen. IEA and IRENA are both aligned on the total wind power capacity required for a Net Zero scenario, which is in line with the 1.5°C warming path, forecasting a requirement of 8,265 GW and 8,100 GW respectively by 2050.
If the current growth rate for wind power holds up, the letter argues that global wind capacity, with a 43% reduction in installations by 2050, will severely fall short of the amount needed for carbon neutrality by 2050.
G20 countries have vast amounts of untapped wind power capacity that could meet a significant portion of national electricity demand, but are barely using what they can deploy. With the current pace of wind power installations around the world, forecasts suggest that we will install less than half of the wind power capacity needed to reach Net Zero by 2050.
Martand Shardul, Policy Director, Global Wind Energy Council (GWEC) India says, "Wind energy is at the heart of India's clean energy transition and low carbon growth trajectory, comprising 40% of India's current installed renewable energy capacity. There are many positive externalities such as job creation and mitigation of air pollution. Nevertheless, meeting the 2030 target of 140 GW of installed wind power capacity requires innovative institutions, agile business models and smart financing to enable power generation and manufacturing, Both can be expanded, which meets domestic and international or cross-border needs, thereby increasing global exports of clean energy and clean energy equipment. This will catalyze global efforts to net-zero.