29/05/2021
Health institutes of 18 countries participated in the United Nations' net zero race
Health care institutions representing more than 3,000 facilities in 18 countries have been committed to reducing carbon emission by half over the next ten years and achieving net zero emission levels by 2050.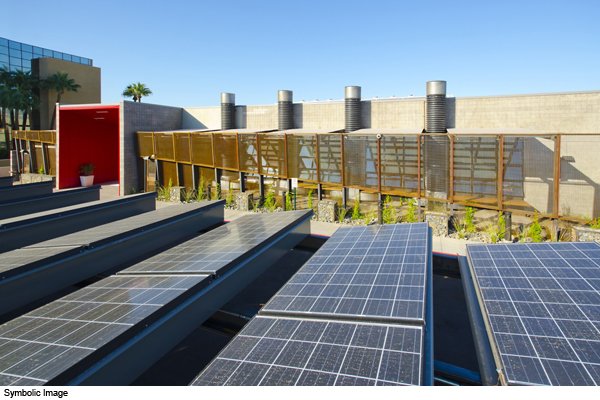 The first group of these hospitals and health systems to participate in the Race to Zero campaign was announced by Health Care Without Harm, Race to Zero Health Care Partner, United Nations High Level Climate Champion, COP25, Gonzalo Muñoz. Recognized by the stringent entry criteria of Race to Zero, close to 40 health care institutions from around the world, representing more than 3,000 health care facilities in 18 countries, have halved emissions by 2030 and reached Net Zero before 2050 made public commitments to
This health care organization, spanning six continents, represents various institutions, including individual hospitals, private health systems, and provincial health departments. These health institutions are joined by other Race to Zero members, who are already in the campaign and close to 4,000. These include cities, companies, educational institutions and investors, and represent more than 15% of the global economy. The United Nations-backed Race to Zero campaign is by far the largest coalition outside national governments committed to halving global emissions by 2030 and providing a zero-carbon world in line with the Paris Agreement.
"We are delighted that these health institutions have joined the race to zero. As physicians on the frontlines of the climate emergency, their leadership is critical to accelerating the transition to a healthier, cleaner, and more resilient zero-carbon economy. Is, "said UNFCCC (UNFCCC) Climate Champion Gonzalo Muñoz.
The decarbonization of the health sector is important to reduce global emissions. According to the Health Care Without Harm report, the region's climate footprint is equivalent to 4.4% of global net emissions, much of which originates from fossil fuels used in facility operations, supply chains and the broader economy. To direct the decarbonization of health care, Health Care Without Harm has produced a road map that shows that implementing seven high-impact actions reduced the region's emissions by 44 gigatons in 36 years Which is equivalent to holding more than 2.7 billion barrels of oil in the ground each year.
Finally Maria Niera, WHO (WHO) Director, Environment, Climate Change and Health stated that, "it can show a healthy health recovery."
The health care sector road map (map) of Healthcare Without Harm shows how implementing seven high-impact actions can reduce the sector's emissions by 44 gigatons in 36 years. , Which is equivalent to placing more than 2.7 billion barrels of oil into the ground each year.