27/08/2021
International Monetary Fund promoting fossil fuel expansion
New Delhi: According to the latest information, the International Monetary Fund has prompted more than half of its member countries to expand fossil fuel infrastructure since the Paris Agreement. Such advice from the International Monetary Fund or the International Monetary Fund (IMF) has also significantly weakened the path towards achieving the global climate goals.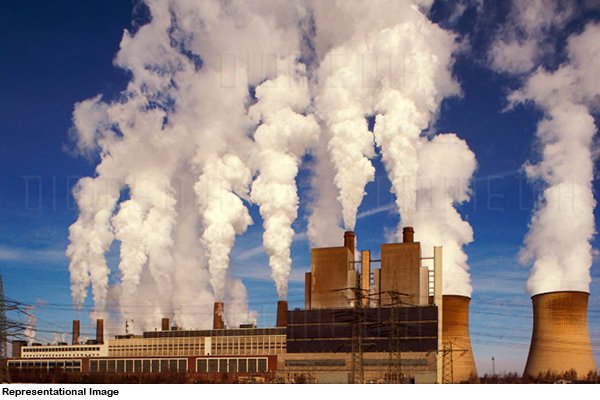 This information has been revealed in a new analysis by ActionAid and the Bretton Woods Project. This new research shows that the IMF has undermined global climate action by promoting the expansion of fossil fuels with its policy advice and tying developing countries into dependence on coal and gas. Doing so, in the long run, is harming not only the economies of these countries but also the earth.
The report, titled IMF Surveillance and Climate Change Transition Risks, is based on an analysis of all 595 Article IV reports conducted in 190 IMF member states between the signing of the Paris Agreement in December 2015 and March this year. Article IV reports contain policy advice for countries that shape their economies for years to come.
Highlights of the report
An analysis published by ActionAid USA and the Bretton Woods Project found that, since the 2015 Paris Agreement, the IMF has:
The IMF's policy advice in more than half of member states (105) – as world leaders agreed to limit global warming to 1.5C through national action to reduce emissions – has reduced fossil fuel infrastructure expansion is supported. This puts countries at risk of being trapped with 'stranded assets', such as coal plants that lose their value due to competition from clean energy, as well as conflicts with global climate goals and renewable energy. to make a proper transition in the opposite direction.
In a third of countries (69), the IMF has lobbied for the privatization of state-owned energy or electricity utilities to reduce public spending. Privatization can tie governments into long-term agreements with foreign investors and make it difficult for them to phase out fossil-based energy.
One-third of all countries were advised to end energy subsidies – an area the IMF is rapidly establishing as a first step to decarbonize economies. But the research found that advice focused primarily on consumer subsidies, rather than eliminating the benefits of fossil fuel production. With few alternatives to fossil-based energy and transportation in most developing countries, – rather than dealing with generous subsidies offered to fossil fuel companies – this has resulted in massive emissions reductions, while placing the cost on the shoulders of ordinary citizens. is not likely.
Conversely, the IMF does not recommend cutting down on generous subsidies given to fossil fuel supply companies.
The report states that, "In some cases there was excessive optimism around fossil fuel revenue streams and potential growth opportunities. Fossil fuel industries were often cited as investment or growth opportunities. This was in Ghana, Tanzania, Uganda and The most notable was the growing extractive industries in several African countries, including Mozambique. For example, a 2017 Article IV report for Mongolia citing coal reserves worth $1 trillion, opportunities for exports to Chinese power plants. as encourages coal extraction, if 'China reduces its own coal industry for environmental reasons'."
An analysis of advice provided to Mozambique found that the IMF overestimated future growth from coal discoveries – predicting a "coal boom" that would make the southern African country one of the world's leading coal exporters and Leads to huge new revenue.
Similarly, the IMF's advice on revenue from gas exports to Mozambique put Mozambique in further trouble when French fossil fuel giant Total canceled its LNG project earlier this year.
Meanwhile, IMF policy advice has largely ignored potential macro-sustainability issues related to coal in the country, despite Indonesia's heavy use of fossil fuels. Indonesia has 52 coal plants in the pre-construction stage, second only to China globally.
This excessive dependence on coal presents a clear and immediate risk of coal mines becoming a stranded asset. An analysis of 2,500 coal plants globally found that 73% of coal mines will lose their value by 2025.
Meanwhile, the fund has pushed for privatization of the energy sector.
The report comes at a time when the IMF is beginning to integrate climate issues into its country's surveillance mandate, which monitors countries' financial policies, overall economic conditions, and identifies key risks.
Both commit to assess climate change 'transition risks' – that is, across all countries – due to low-carbon transitions from fossil fuels and related infrastructure.