26/09/2021
Many states of the country including Gujarat, Bihar, Ladakh are on the way to become carbon neutral
How bright the future of carbon neutrality in the country is, it can be gauged from this when it is known that some states have taken very positive steps in this direction.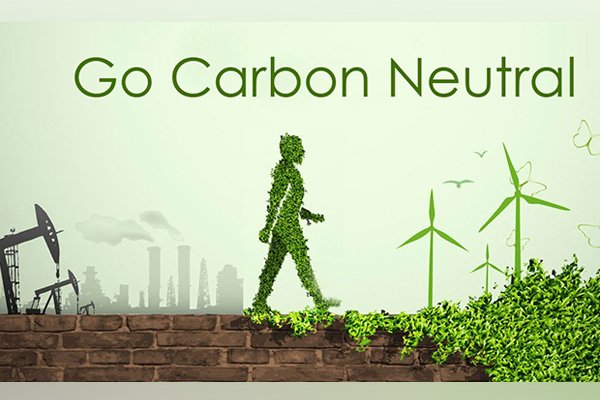 While Gujarat is on track to significantly reduce emissions across its borders by deciding to rely on renewable energy alone to meet all its future electricity needs, the Union Territory of Ladakh, with solar and wind energy It is working towards a huge capacity development of 10 GW in the energy sector. Not only this, Ladakh is also setting up 50MWh battery storage capacity – the largest capacity India has ever produced. In this sequence, Bihar has started work on developing a low carbon route by 2040.
These important steps were mentioned in a discussion organized by The Climate Group on the sidelines of the annual New York Climate Week, showcasing the progressive climate action being taken by several Indian states, explaining how they can strategically use renewable energy. Moving towards increasing use. The development comes as the United Nations has called for no further coal production around the world, and countries, companies, states and territories around the world are committed to bringing emissions to zero by the middle of the century. The plans of Indian states to achieve the long-term energy transition and Net Zero goals are well-established.
Gujarat is on track to significantly reduce emissions, choosing to rely on RE alone to meet all future electricity needs. The new analysis by GERMI shows that the share of coal power generation in the state will decline to 16pc by 2030 from the current 63pc as it aligns with the revised National Renewable Energy target of 450GW. The state is also setting up the world's largest grid-scale battery storage in the Kutch region and is one of India's largest markets for electric two-wheelers.
The analysis shows that Gujarat will not only need to build any more thermal coal assets, but it will also have to consider the retirement of plants that are either old or polluting. It will be important to develop retirement packages for these coal plants. This would make economic sense as renewable energy costs less than new coal power.
Similarly, the Union Territory of Ladakh is working towards a massive 10 GW of renewable energy capacity with solar and wind power, and it is installing 50MWh of battery storage capacity—the largest capacity India has ever produced. In addition, NITI Aayog has appointed TERI to facilitate an action plan and embed carbon neutrality in every department of the state as part of its Vision 2050 development plan.
Ravinder Kumar, Secretary, Power Development Department, Ladakh, said, "We have started the exercise of converting Ladakh to a carbon neutral zone in the next few years, and every department is working on five-year exit plans. Most of the emissions come from DG-sets. We have started setting up solar and geothermal (geothermal) projects to replace polluting DG-sets. Electric and hydrogen vehicles are being promoted to reduce emissions from transportation.
Elaborating on the state's net neutrality target, Mr. Kumar said, "We aim to achieve carbon neutrality within the next five to 10 years as it is very important for Ladakh to be carbon neutral because of our ecological sensitivity."
On developing a low carbon route for the state of Bihar, Deepak Kumar, Principal Secretary, Environment, Forest and Climate Change Department, Bihar, said, "The state has started work on developing a low carbon route by 2040. Over the next two years, we will study our emissions levels and make policy suggestions to reduce emissions to a minimum by 2040."
On the Net Zero target, Mr. Kumar said that "there should be a time frame for Net Zero, but environmental concerns should be mainstreamed across policy departments to be able to plan comprehensively and increase our sink capacity and reduce emissions." It's important to bring in."
The event was held ahead of COP26, the annual climate conference to be held in Glasgow from 1–14 November, and the findings come at a time when the most recent IPCC report criticized nations for not reducing their emissions.