14/09/2021
Meaningful dialogue on climate change expected in the United Nations General Assembly
Today, barely 50 days before the Glasgow Climate Summit, the 76th session of the United Nations General Assembly (UNGA) has begun. There is a lot of hope from this meeting, especially because the discussions and decisions in it can change the course and direction of global climate policies.
The Glasgow Climate Summit is a multilateral meeting that will provide a forum for the response of wealthy countries to the red alert emerging from the latest IPCC report, and also an opportunity for their fair share in climate finance pledges and addressing the issue of equality in vaccine distribution. Will prove
In a webinar on Monday to discuss the possibilities of the UNGA meeting, European Climate Foundation CEO Lawrence Tubiana, Tufts University's Fletcher School dean Rachel Kite, Futures Hoffman Distinguished Fellow for Sustainability, Research Director Bernice Lee at Chatham House, and GeniGene Malango Maghogho, Managing Director of Sustainable Finance, discussed important topics and offered his perspective on what we can expect from the key economic sides and how this meeting of the UN General Assembly could impact climate diplomacy ahead of COP26 Is.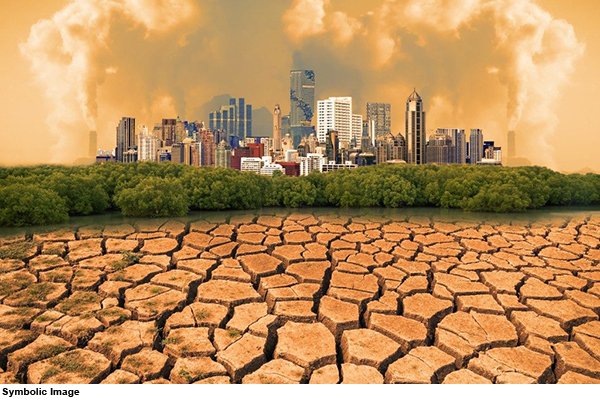 Lawrence Tubiana said that the UNGA meeting will discuss the issue of Afghanistan but hopes that UN Secretary-General Antonio Guterres will do his best not to divert attention from the issue of climate change. Climate change is a big problem for the whole world. We must release a strong financial package for the 2030 and 2050 goals. It is still possible to keep global warming below 1.5°C and the UNGA is a reliable platform. It is not a matter related to discussions for the good of the earth but to the wider interest of the whole world. I hope this sentiment will be taken into account in the UNGO meeting.
Bernice Lee said that this will be the first time that more countries will participate in the UNGA session than before. It will be interesting to see how the dynamics of different parts of the international community work out. What role all middle-income countries play in this session, including China, India, Brazil and South Africa, remains to be seen.
Referring to China's approach towards achieving its climate goals, Barnes said that China is a big country and it does not seem that it will make any changes in its climate goals, but despite this there are some positive aspects. Last week, a meeting of China's policy and research group 'China Council for International Cooperation and Development' took place, recommending that those who violate carbon emission rules should be punished. Apart from this, China itself should stop public funding on its coal-related projects in other countries. China contributes 13% to overseas coal funding.
He said that the truth is, internal politics is getting complicated everywhere in the world. But it should not be blamed. Putting the blame game on hold and moving forward together fast seems to be the only way, so that we can protect ourselves as well as the safety of others. The goal of limiting global warming to below 1.50 °C is still achievable.
Malango Maghogho, managing director of GeniGene Sustainable Finance, said that climate change is definitely taking a dire form. It has become clear from the latest IPCC report that no part of the world is untouched by its impact. The entire global fraternity has to deal with this problem in a more organized and systematic manner. UNGA can prove to be a great forum for fruitful discussions in this direction.
He said that as far as Africa is concerned, the IPCC report clearly states that Africa has been hit hard by climate change. Africa is the biggest beneficiary of the economic damages of climate change. A South African environmental agency has said that there is a huge gap between climate adaptation plans and their implementation in Africa, which must be addressed. For example, the poor countries of Africa should become 30% resilient by 2030. At the same time, the target is to take this figure to 90% by 2050, but looking at the current situation, it seems very difficult to do so.
Rachel Kite, dean of Tufts University's Fletcher School, said most member states would attend the UNGA meeting. He will have many important issues in his mind. These will include global solidarity for climate protection as well as a global vaccination campaign. Former Maldivian Foreign Minister Abdulla Shahid, who is going to be the new Speaker of the General Assembly, has made it very clear that this time the General Assembly will cover various aspects of the vaccination campaign in their entirety.
In this webinar, the resolutions made by the developed and developing countries of the world regarding climate change, the progress made on them, the obstacles and their solutions were also discussed extensively. At the same time, opinion was also raised on how serious the UNGA member countries are towards their resolutions.