29/05/2021
Mismanagement of coal fly ash in lockdown increases pollution
In the last one year, 17 major accidents related to coal fly ash were reported in thermal power plants in seven states.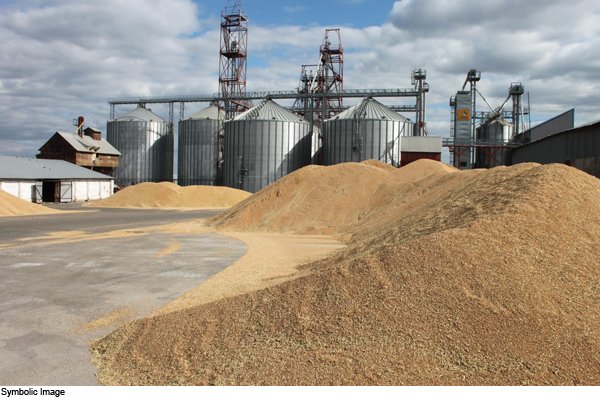 A recent report has revealed that between April 2020 and March 2021, there have been at least 17 notable accidents related to fly ash, or coal ash produced in thermal power plants, in 7 states of the country and associated pollution in these states. There was also a significant increase.
According to this report titled 'Coal Ash in India – Volume 2: An Environmental Social and Legal Compendium of Coal Ash Miss Management in India 2020-21', power companies have deposited the lockdown implemented due to ovid-19 in their power plants. Hui coal fly ash was used as an opportunity to throw it wherever and it became a major reason for increasing pollution.
This report is the sequel to the report series released in the year 2020, which recorded 76 fly ash related accidents across India between the years 2010 to 2020 and the management of fly ash in India and humans due to this ash. The impact on health and environment was reviewed.
A new report released by Healthy Energy Initiative India and Legal Initiative for Forest and Environment Life analyzed media reports of accidents related to coal fly ash and found that these incidents occurred in 7 states of India- Madhya Pradesh, Tamil Nadu, Orissa, Chhattisgarh, Jharkhand, West Bengal and Maharashtra.
Air pollution caused by ash pond fragmentation, dumping of coal fly ash into rivers, other water streams and ponds and ponds are the most prominent, indicating how poor the management of total fly ash in India is. is. Most of these places are located in areas where disposal of coal fly ash is an all-time problem and leakages and accidents are common.
Pooja Kumar of Healthy Energy Initiative India said, "In a big city like Delhi, where people are enjoying clean air and blue sky during the lockdown due to Covid-19, we have Korba in Chhattisgarh and Ennore in North Chennai and Areas such as Seppakkam can also be seen where several incidents and accidents related to poor management of fly ash have occurred.
We have also found that people living in key areas for coal production have reported that many power companies have used Covid-19 lockdown to throw waste from their fields randomly around water streams, villages and national highways. Used as an opportunity. It has caused irreparable damage to the environment and public health. "
Further, Mr. Laxmi Chauhan, a social worker from Korba in Chhattisgarh, says, "During the last one year, Korba has witnessed unprecedented levels of pollution in coal fly ash. We have been living here for the last several decades but never before.
The power companies have used the lockdown due to the Covid-19 as an opportunity to throw coal fly ash wherever they may be. Fly ash piles can be seen all along the highway and ring road and in the village. After the end of winter we are seeing that the entire city is covered with fly ash and we are taking this ash with our breath.No action has been taken against these guilty companies despite all the complaints. is."
Media analysis in the report shows that the media has now moved towards providing deeper coverage of the environmental and community impact on the environment and communities due to fly ash. It has been observed that media reporting on coal fly ash in the year 2020-21 has focused on the impacts of fly ash on people and biodiversity rather than the development objective used by the industries.
According to the report, "The media coverage of research studies and reports published by leading universities and think tanks provides a comprehensive approach to understand the impacts of coal fly ash. In addition to such people living in the vicinity of coal based industries." Coverage of the struggle saga has also gained prominence, seeking treatment of contaminated sites, their cleanliness, reduction in pollution, and compensation for loss of life and livelihood caused by pollution. "
In response, Ritwik Dutta, advocate for the Legal Initiative for Forest and Environment, says, "Coal ash poses a threat to the health of people and the environment that is most overlooked. India's regulatory system is changing every passing year." It has proved to be a failure to deal with this problem getting serious. While the order of the courts is still awaiting to hold them criminally responsible for the poisonous pollution caused by the negligent attitude of the power companies ."