23/04/2021
Modi creates 'agenda 2030' with Biden to tackle climate change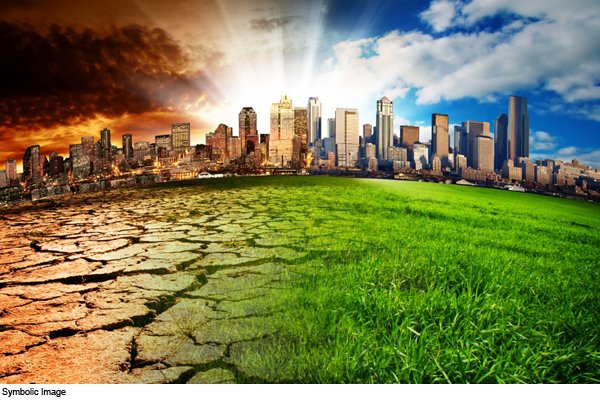 US President Joe Biden has announced that the US will cut greenhouse gas emissions by 50% -52% by 2030 relative to 2005 levels, in stark contrast to Trump administration policies. At the same time, Prime Minister Narendra Modi has announced that India and the United States are launching a common effort called "Agenda 2030" for global environment friendly cooperation.
Biden also announced that the US will not only double its annual financing commitments to developing countries by 2024, but will also triple the budget for climate adaptation in the meantime.
The statements of President Biden and Prime Minister Modi came out on the first day of 'Leaders Summit on Climate'. This two-day summit is being organized by Biden on Thursday and Friday. The summit has invited 40 heads of state and heads of government – including Prime Minister Narendra Modi, Chinese President Xi Jinping and Russian President Vladimir Putin.
Keep in mind that these emission targets, which are part of the Paris Agreement on Climate, are virtually non-binding and no details are available as to how they will be achieved. By announcing these goals, the Biden administration is actually hoping to encourage other countries to increase their commitments. At the same time, after Trump removed the US from the Paris Agreement, Biden's initiative is also an attempt to bring the US back into a leadership role in global climate action.
Biden's finance announcements are in fact part of a commitment of $ 100 billion per year from developed countries to developing countries for the period 2020-25. According to Biden, "This is an investment that is going to pay significant dividends for all of us."
Because the US pulled out of the Paris Agreement because of Trump, the US has not yet met its outstanding financing commitments. The Obama administration promised $ 3 billion to the Green Climate Fund (to help developing countries), but paid only $ 1 billion.
The first guests to speak at the summit were UN Secretary-General Antonio Guterres, Chinese President Xi Jinping, Prime Minister of India Narendra Modi, British Prime Minister Boris Johnson and Japanese Prime Minister Yoshihide Suga.
Calling for "high-speed" and "large-scale" concerted action globally to combat climate change, Prime Minister Narendra Modi announced at the summit that India and the United States for global environment-friendly cooperation " Agenda 2030 "is launching a common effort. Modi said that thinking of "back to basics" should be an important pillar of economic strategy for the post-Kovid era. He said that India has taken "many bold steps", despite all the compulsions, to improve clean energy, energy efficiency and biodiversity.
In his address at the summit, Modi said that India's per capita carbon footprint is 60 percent lower than the global average. "We, in India, are doing our part. Our ambitious renewable energy target of 450 GW by 2030 reflects our commitment. He added that, "Humanity is still reeling from a global pandemic and the Climate Summit reminds us in time that the grave threat of climate change has not disappeared."
On analyzing the statements and declarations made by the leadership of other countries including Biden and Modi, some things are revealed which are as follows:
Although the 50–52% GHG reduction is a major announcement, the US new climate plan is not enough. The good thing is that America is back on the table.
It is now clear that a 50% reduction by 2030 has become a target for most major developed economies [US, Canada, Japan, EU, UK] and broadly a strategy to limit the temperature to 1.5C. Corresponds to
It is a positive thing for China to be in this conference. There is currently no clarity on how China will become carbon neutral by the year 2060 and there is much to do for China right now.
There is a lot of potential in Prime Minister Modi's announcement of US partnership on clean energy.
Other large economies such as Indonesia, South Africa suggested that if they achieve more economic cooperation, they would make more better targets.
Commenting on the US announcements, Lawrence Tubiana, CEO, European Climate Foundation, stated, "The new US climate goal is a step in the right direction. A shift towards cutting all major economies by at least 50% emissions by 2030 Should be. America's goal for the carbon-free electricity sector is a decisive change by 2035. This will give a strong global signal that the era of coal, gas and oil is over. All major economies now have their targets # before COP26. Must be tailored to the ParisAgreement and we should expect an increase in climate finance flows for developing countries."