06/07/2021
More than 600 projects of low carbon intensive investment identified
With an investment potential of more than Rs 2 trillion, a tremendous force can be found in making the post-Covid economic recovery eco-friendly and climate neutral.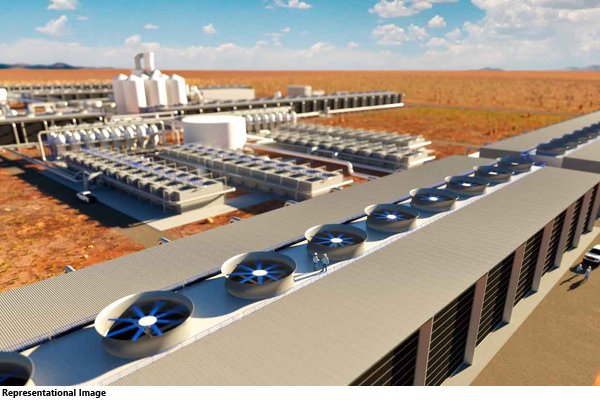 Moving towards India's efforts to create and consume clean energy, consulting firms EY and FICCI (Federation of Indian Chambers of Commerce and Industry) have identified low-carbon investment opportunities with an equity investment of approximately Rs 2 trillion is. This simply means that there can be tremendous force in making the post-Covid economic recovery eco-friendly and climate neutral.
EY issued a statement saying, "EY and FICCI have identified more than 600 low carbon-intensive, investment opportunities that can be started immediately." The statement further said that these projects have a potential equity investment of Rs 2 lakh crore and a loan potential of Rs 4 lakh crore for their financing.
All these projects are in areas like renewable energy generation, green energy equipment manufacturing. The report comes at a time when India is running the world's largest clean energy program and is calling for a global leadership role in tackling climate change.
"EY in collaboration with FICCI today released a report titled, "Pandemic in India Accelerating Economic Recovery with Clean Energy Infrastructure and Jobs" in Hindi, the statement said. This report highlights concrete policy recommendations by the Government of India to balance the economic recovery and climate neutrality goals in the post-COVID stimulus packages."
The good news is that despite the global upheaval caused by the COVID-19 pandemic, investor interest in India's clean energy sector remains strong.
Somesh Kumar, Partner and National Leader, Power & Utilities, EY India, says, "More than 600 low carbon investment projects we have identified bring equity of ~INR 2 lakh crore in the pipeline and project finance debt of ~INR 4 lakh crore in the pipeline. have the capacity. But more importantly, they also have the potential of about 15 lakh new jobs in the near future. Also, the suggestions in the report could help advance the clean energy project pipeline and help design the next phase of post-pandemic stimulus action. "
He further said that policy makers need to consider the urgency of the challenges posed by COVID-19 and leverage existing clean energy programs for accelerated economic recovery.