16/03/2021
Climate Change: Governments need to increase transparency in their net-zero climate plans
There is a competition in all the countries nowadays that if something is not right, at least show your sensitivity to the climate. In this order, the announcement of being net zero is becoming common. But scientists say that just saying that we are going to be net zero is not enough. The latest published commentary in Nature magazine clearly states that governments and businesses need to increase transparency in their Net-Zero climate plans.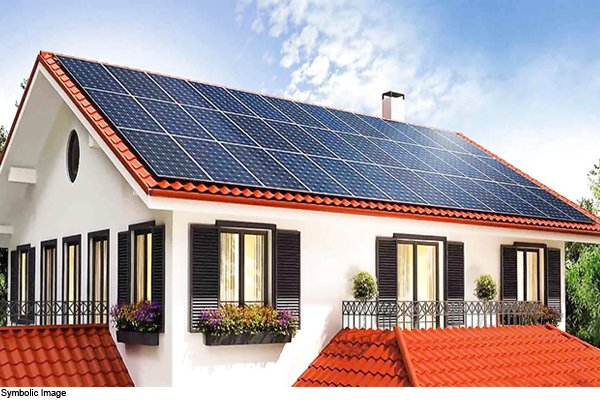 He says that countries, companies and their advisors talking about Net Zero need to clarify three aspects of their Net Zero goals. And these three aspects are the scope of commitments; Clear position on how those commitments are considered adequate and fair; And a solid roadmap to being Net Zero.
On Friday, March 19, the next global strike by young revolutionaries against climate change is to take place Friday under the banner of Friday for Future. And this time the issue of these youths is the opposition of hollow promises and this is why this commentary of Nature is sure to resonate in this strike.
This paper, published in Nature, states that it is difficult to assess the promises made with Net-Zero at present because there is no such system or standard that can be tested against them and for this reason the current strategies cannot be understood. Can.
If you talk about the main messages received from the paper, then they are:
-Current net-zero schemes do not have sufficient detail and transparency.
There is no standardization on the terminology, so it is not easy to understand what is being said concretely. For example being "carbon neutral" and being "climate neutral". These can mean being a net-zero CO2 emitter and a net-GR GHG emitter, respectively. But they are also used for mutual exchange in schemes, so it is difficult to know where the effort will lie.
Countries and companies should set targets that reflect appropriate contributions. Globally, CO2 emissions need to be halved by 2030 and reach net-zero by 2050. Opportunities, capacity, and responsibility vary between countries, so some countries have to reach net-zero before the global average and even go beyond net zero.
Must be responsible for tightening air targets. As we experience a warmer world, nations and companies can decide that action must be taken more quickly. Acceleration can be encouraged by setting a regular schedule for review and reevaluation of goals, such as for already short-term DDCs.
The United Nations review process for the description of adjacent NDCs, assessing and revising them every five years, provides a good starting point that can be extended to include long-term net-zero targets. Companies should do the same and implement a standardized review process, considering the aspects we mentioned, to grade the quality of their net-zero target.
The lead author of this article and the director of research at the Grantham Institute, Imperial College London, Dr Joeri Rogelj, says, "Climate pledges need to be clarified. It is necessary to clarify which emission sources and gases are covered in these promises. Is it just carbon, or are all greenhouse gases? The plans to reach Net-Zero and how it will be done should also be told. "
Carbon dioxide is the main cause of rising temperatures and reduces their emissions to heat pure-zero halts further. Other greenhouse gases also cause warming but currently it is impossible to eliminate their emissions. This means that reducing methane emissions now, for example, is important to avoid locking in additional warming.
Here, if we look at the promises of all the Net Zero, then there are some interesting facts and differences which are as follows:
European Union targets all greenhouse gases by 2050
China's net-zero plan focuses only on balancing CO2 emissions by 2060
The Biden-Harris Climate Plan for the Americas aims to reach a net-zero in the economy by 2050, but has not yet said which gases are covered.
France's strategy talks of carbon neutrality but spreads to all greenhouse gases
It should be noted here that the net-zero targets should be clear in how they combine emission reductions, direct CO2 removal and offsetting. Scientists say that the best would be to reduce emissions because this is the surest path to action against climate change.
Fairness is also important when creating climate plans that move towards a global goal. The parties to the Paris Agreement must continually disclose why they consider their net-zero goals reasonable and sufficient.
There is also a need for greater clarity on what action will be taken between now and 2030. Net-zero goals are not the end point. They are milestones themselves and play a role in meeting the net-negative net-negative emission targets going forward. Therefore countries should welcome scrutiny or evaluation of their net-zero schemes.
Dr. Joeri Rogelj further stated, "Governments and companies should provide greater expansion and justify their net-zero goals. A key benchmark for this would be COP26, where countries would introduce new climate pledges.
Net zero targets are more reliable if they make statements about milestones, an implementation plan and long-term intent to maintain net-zero or to maintain net-negative. These risks exclude inactivity, variations, and failure. Today's net-zero goals are only the beginning of a long journey towards a safer world."