19/03/2021
The impact of climate change on business is clear, time for decarbonisation is favorable
The state of Maharashtra, called the gateway to India, is one of the largest commercial and industrial centers in India. This state has played an important role in the social and political development and change of the country.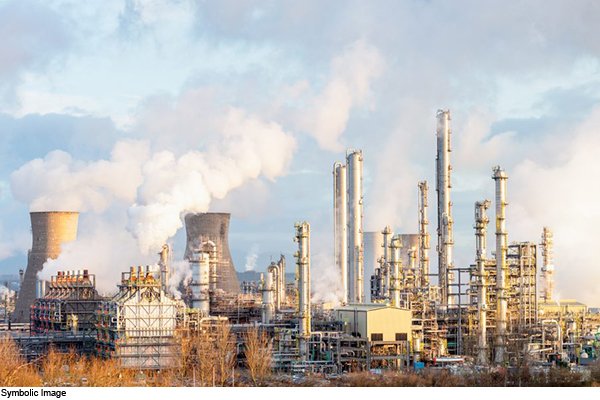 Currently, this state seems to be battling Covid, but in the meantime, there is a relief news coming in the context of the fight against climate change. The results of a recent survey reveal that 65 percent of the units in the industrial sector of Maharashtra place business as one of the top priorities to make the business free from the dangers of climate change. Most of them also believe that climate change has had a 'very heavy impact' on their sectors and businesses.
This has had a direct impact on productivity, spending and profits and the supply chain. The aspect of impact on the health of workers in the field of technology has also emerged as a major direct effect of climate change. Large industries, on the other hand, expressed concern over increased effort and time on energy optimization and efficiency strategies without adequate support and guidance. The policy makers of 59 per cent of large industries described it as a challenge. At the same time, 41 percent of policy makers in MSMEs also expressed a similar opinion.
These things were revealed in the report released today by the Climate Trends Association, Climate Trends, the first of its kind survey on the industrial community of Maharashtra.
This report reflects the prevailing perception of climate change in the industry as well as its desire to do business in a friendly manner towards the climate. In this survey, it has been found that more than 70 percent of the industrial area of ​​Maharashtra believes that climate change is a real issue and understanding more about this issue in big industries than cottage small and medium industries (MSME). Is deep.
Keeping in mind the importance of Maharashtra's people and industries in terms of its economy, Climate Trends conducted a baseline survey aimed at understanding the risks, responses and needs of the state to deal with climate change. What does the industry think The survey covered 404 companies, which were divided equally between large industries and MSMEs.
The survey was conducted in December 2020 by the market research agency YouGov. Areas covered under this survey include software and IT companies, financial services and insurance companies, retail and e-commerce, health and pharmaceuticals, real estate and manufacturing, electrical and electronics, telecommunications, automobiles, transport and shipping, food processing and Milk production, fisheries, textiles, steel and cement, tourism and hospitality, metallurgy, machinery and engineering, FMCG, agricultural inputs, chemicals and plastics and creative arts.
The report of this survey clearly shows that there is a great need for decarbonization at this time and the impact of climate change on business is very clear.
There is no doubt that the business world is increasingly in the direction of freeing its operations from risk by implementing strict rules and regulations to reduce the emission of greenhouse gases generated by its industrial units, supply chain and investment portfolio. Will have to grow. More than 50 percent of the respondents surveyed admitted that climate change had affected their sector.
At the same time, 45 percent of the respondents also believed that their business was also affected due to climate change. Overall, heavy rainfall, floods, cyclones, water shortages and rising temperatures are seen as the main threats of climate change in the industry and various regions. 35% of the state's businessmen claim that climate change has brought about a demolition and their business is suffering due to the destruction of tree plants and animals.
According to a recent study conducted by the Council for Energy Environment and Water (CEEW), more than 80 percent of Maharashtra's districts are at risk of drought or famine-like conditions. Districts like Aurangabad, Jalna, Latur, Osamabad, Pune, Nashik and Nanded are among the major districts of Maharashtra in terms of drought. On the other hand, it is clearly evident that during the last decade, traditionally severe weather conditions like severe floods and cyclones have also been observed during the drought-prone days.
Districts such as Aurangabad, Mumbai, Nashik, Pune and Thane are witnessing a small climate shift where there is an increase in the incidence of cyclonic disturbances due to the development of climatic zones like dry heat. Due to this, there have been incidents of storms, excessive rains and floods. Apart from this, during the last 50 years, there has been a 6-fold increase in the incidence of severe floods in Maharashtra. These trends clearly indicate how unforeseen climatic events are increasing, due to which the risk assessment has become an even greater challenge.
We have entered the decade of 2021-2030. Perhaps this decade could prove to be the last decade to curb climate change. Now there is no doubt that companies will have to leave the silly things and move towards implementing real solutions. The Dasgupta Review, based on biodiversity economics and released earlier this year, clearly states that economic and financial decision-making needs to involve nature in the same way as buildings, machines, roads and efficiency. . An important step towards equitable progress requires the inclusion of natural capital in national accounting systems.
While it has been established that striving to curb climate change is good for both our Earth and business profits, the survey reiterates that policymakers are now adopting renewable energy, reducing dependence on fossil fuels and water harvesting And seem to give importance to its recycling. Sectors such as retail and FMCG are now realizing the importance of capacity building of the supply chain.
While these corrective steps appear to be generally accepted by policymakers across the industry as a whole, banking, financial services and insurance-related businesses are showing greater openness to adopt affordable air conditioning in terms of power consumption. In addition, real estate, manufacturing (architecture and architecture, steel and cement) are preferring the supply of products that use the least amount of material in their packaging to help reduce waste.
It is no surprise that more than 50% of industrial units and businesses recognize that the Covid-19 epidemic has caused them very heavy losses. This has led to 60% of businesses having to rethink their spending plans to better deal with such sudden troubles in the future. However, in a global report released in the year 2020, an Intergovernmental Science Policy Platform (IPBES) based on biodiversity and ecological services underlined that such epidemics will occur in the future and many of them are more than Covid-19.
Will be fatal If transformational changes were not introduced in the global approach to dealing with infectious diseases and the interrelationships between the damage to nature and the increasing risk of pandemics were not rapidly realized, the cost of dealing with these diseases would be very high. The vaccine is seen as the only solution to combat epidemics, although the IPBES estimates the cost of the vaccine at $ 8–16 trillion in July 2020 and the fourth quarter of 2021 (assuming that the vaccine was until then Covid- Will be effective in controlling 19), in the US alone it can cost $ 16 trillion. According to experts, the expenditure on reducing the risk of pandemics will be 100 times less than the expenditure on measures to prevent pandemics.
The Maharashtra Industry and Business Survey was released today during the round table discussion of Climate Trends, Century Nature Foundation and Bombay Chamber of Commerce. In this session, Maharashtra Chief Secretary Shri Sitaram Kunte and Dr Vinod Chopra of Mumbai Chamber of Commerce, Anil Ghelani of DSP Mutual Fund, Rohit Bansal of Reliance Industries, Aditya Agarwal of Morning Star, Paul Abraham of Hinduja Foundation, Shashank Rundev of 100X and Jennifer Austin of UN POP High Level Champions for Climate Action participated.
With many countries in the world planning pollution-free businesses, the Indian industry has a golden opportunity to incorporate in its strategic thinking its readiness to tackle climate change and its resolve to accelerate carbon-free work. It is evident that the industry and the business world are looking forward to help in the changing environmental scenario. Industry organizations and the central government are being seen as key contributors in this work.
At the same time, the cooperation of the state government has been placed at the fourth position. Business decision-makers are looking for financial support (loans, credit facilities) and technical consultancy as additional support from the government. Areas such as real estate and infrastructure (manufacturing architecture, steel and cement) seek financial support from the government as well as tax reduction support. At the same time, sectors such as telecom, electrical and electronic and retail and FMCG are likely to benefit from policy guidelines. In addition, large industrial units appear to be more inclined (57% vs. 46% and 57% vs. 48%, respectively) to help with policy guidance and tax cuts, as compared to MSMEs.