13/05/2021
There will be 51 deaths daily due to coal plants associated with this Swiss bank
According to new research from the Center for Research on Energy and Clean Air (CREA), new coal plants built and planned by companies owned by HSBC Bank will cause an estimated 18,700 deaths per year of air pollution. In other words, these plants will cause the deaths of about 51 people every day.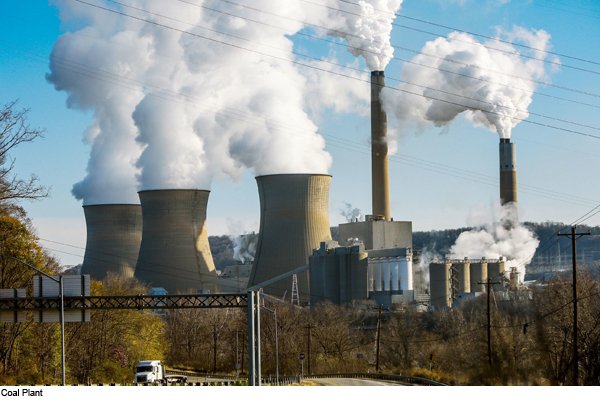 The completion of these coal plants will cause 29,000 hospital emergency visits, 25,000 untimely childbirths and 14 million days of work-related absenteeism each year from asthma due to air pollution. The cost per year of health effects corresponds to a calculation of US $ 6.2 billion, and the estimated deaths are highest in India (8,300 deaths per year), followed by China (4,200), Bangladesh (1,200), Indonesia (1,100), Vietnam ( 580) and Pakistan (450).
The study is based on an April 2021 investigation by environmental organization Market Forces, which showed that HSBC holds an ownership stake in coal companies through its asset management arm. These companies together plan for at least 73 new coal plants (137 individual coal plant units) generating 99 gigawatts (GW) of energy from coal. CREA then used this data to analyze air pollution deaths per year at the completion of all 73 plants.

HSBC has admitted that its asset management arm is not included in its plan to phase out coal financing by 2040.
The study by CREA has used an established methodology to calculate the effects of air pollution, with the assumption that all plants comply with their respective national pollution standards.
On this research, Laurie Muelvierta, lead analyst at CREA, said, "In countries that are already the most polluted in the world, HSBC's investments are increasing their dependence on the most impure form of electricity generation." The tens of thousands of cases of death and disease that will arise from HSBC-linked coal power plants underscore the urgency of shifting investment in clean energy to protect public health and the global climate. "
Further, Adam McGibbon, UK campaign lead at Market Forces, stated, "As an investor in companies involved in the development of new coal power plants, HSBC has a financial interest in the failure of the Paris Agreement on Climate Change." We now find that HSBC's investment portfolio will result in premature deaths of hundreds of thousands of people, mainly in developing countries that should have priority for clean, renewable energy."
If HSBC hopes to show its face at the COP26 climate talks in Glasgow this year, the right path will have to be adopted and any company promoting climate and human health crises brought by fossil fuels will have to be ruled out.