06/04/2021
Under Trump's leadership, more coal power plants retire than Obama era
Even though Donald Trump is said to be anti-environment to pull the US out of the Paris Agreement, the latest figures show that coal power plants of higher capacity were retired during Trump's rule than during Barack Obama's last regime.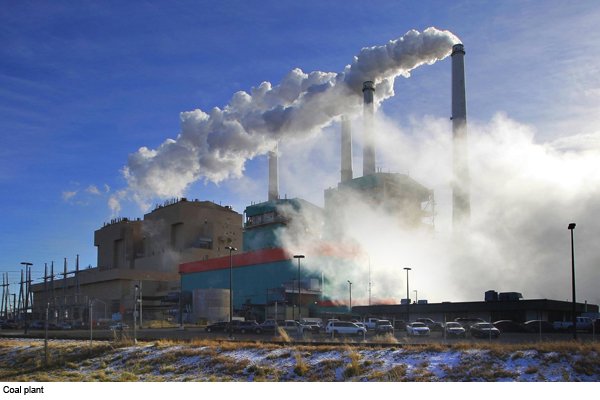 In China, new coal plants of 38.4 GW were commissioned in the year 2020. In other words, China accounted for 76 percent of the total global capacity (50.3 GW) installed last year. And with this, China became 85% share of the total proposed (87.4 GW GW) of new coal plants in 2020.
Now, as the Biden administration calls for the US power sector to decarbonize by 2035, it is surprising to learn that the retirement of a coal plant during Trump's four-year tenure increased from 48.9 GW during Obama's second term to 52.4. GW was done. Keep in mind that by the year 2035, one-third (233.6 GW) of the current power capacity (976.6 GW) is to be retired.
At the same time, in the European Union (EU27), led by Spain, the number of retirements of coal power plants increased from 6.1 GW in 2019 to a record of 10.1 GW in 2020. Spain retired half of its coal fleet (4.8 GW of 9.6 GW) last year.
In fact, last year the commissioning of new plants globally fell to 50.3 GW. The decline is 34 per cent over 2019 and is due to the slowdown caused by the Kovid-19 epidemic and delays in projects.
These things were revealed by the 7th Annual Boom and Bust Report released today. A look at the report shows that currently coal power capacity in India grew by only 0.7 GW in 2020. Where 2.0 GW commissioned, 1.3 GW decommissioned or retired.
After Bangladesh, the Philippines, Vietnam and Indonesia announced plans to cut 62.0 GW of coal power, it would not be wrong to say that the development pipeline of coal plants in Asia is collapsing. The Global Energy Monitor (GEM) estimates that due to policies in these four countries, only 25.2 GW of coal power generation capacity will be left. Just five years ago, in 2015 there is a 80 per cent drop from the 125.5 GW plan.
Christine Shearer, GEM's coal program director, said, "In 2020 we saw many countries announcing a reduction in the amount of coal power in their future energy plans. We probably have the most final coal plant plans in most parts of the world. Looking at. "
Laurie Maileverta, CREA's lead analyst, said, "Dozens of new coal power projects were announced in China last year, equal to the total coal power capacity of Germany and Poland. These projects are a major test for the country's peak emissions before 2030 and its pledge to reach carbon neutrality before 2060. Canceling them will take the country on track to the low-carbon development that the leadership says it wants to pursue. "
In addition to GEM, the report is co-authored by the Sierra Club, Center for Research on Energy and Clean Air (CREA), Climate Risk Horizons, GreenID (GreenID) and Ekosfer (Ecosphere).