10/10/2021
United Nations General Conference can curb the loss of biodiversity
This Biodiversity General Conference, which will start virtually in China from tomorrow, will grow with the goal of Living in Harmony with Nature by 2050.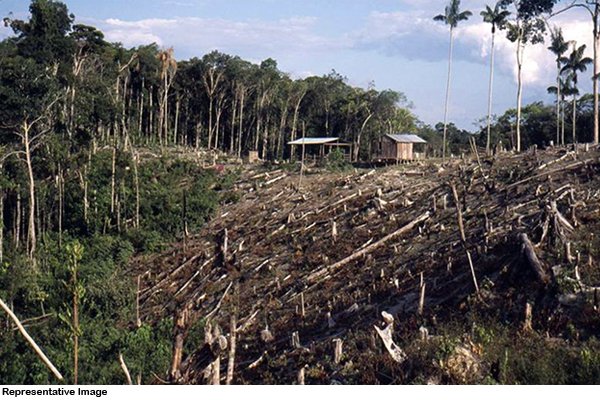 We are losing biodiversity at a faster rate today than at any time in human history. There is a dire need for global consensus to curb this development, and this consensus could contribute about a third to the solution of climate change.
Since 2020, on Monday, October 11, the first part of the United Nations General Conference on Biological Diversity is going to be held virtually in China and will start the process of creating a framework for biodiversity conservation on a global scale. There will also be discussions on ambitious goals on protecting biodiversity, final negotiations to ensure implementation mechanisms including accountability and the need for funding. All have so far missed the global biodiversity targets. We urgently need a globally agreed framework to prevent and reverse biodiversity loss by 2030.
China is hosting an environmental summit for the first time, and it will signal their intention to achieve an ambitious deal for nature. All eyes are on Kunming to see whether China can step up to face the challenge and use its diplomatic weight to achieve a successful outcome.
European Climate Foundation CEO Laurence Tubiana said that, "Climate change and biodiversity loss go hand in hand: we cannot solve one without the other, and yet the loss of biodiversity is only accelerating. A successful outcome of the Convention on Biological Diversity at COP15 depends on China's diplomatic leadership. Without preventing and reversing biodiversity loss, all our efforts to stem the wave of climate change are in jeopardy."
The countries involved in the General Conference on Biodiversity, held in 2002, adopted a 'strategic plan' to achieve a 'significant reduction in the current rate of biodiversity loss by 2010'. It had no reliable indicators or implementation mechanism and it failed.
2020 Goals: In 2010, at COP10 in Nagoya, Japan, the parties signed a new strategic plan for 2011–2020, which includes the Aichi Biodiversity Goals. It was much more detailed than the 2002 Strategic Plan, and included addressing the underlying causes of biodiversity loss and incorporating biodiversity into government policies and development planning, including the 'Biodiversity Effectively' of the 2002 Strategic Plan. The 'stop loss' section was divided into several parts. In total there were 20 targets, which were more subjective but lacked in measurable indicators or baseline. All these goals are judged to have failed.
Genetic Resource Management: Even in Nagoya, the parties adopted the Nagoya Protocol to formalize and simplify ABS procedures (the fair and equitable sharing of benefits arising from genetic resources). The idea was to make conditions for access to genetic resources more predictable, and ensure that when genetic material leaves a country, that country is appropriately reimbursed/reimbursed. But these terms depend on individual countries creating systems for access, and bilaterally agreeing to an arrangement.
Expectations from 2021: One of the key outcomes expected from the Convention on Biological Diversity at COP15 or the UN Conference on Climate Change is to agree on a framework based on global biodiversity goals. The aim is to adopt a post-2020 Global Biodiversity Framework to address the loss of biodiversity on a global scale, a step towards the 2050 goal of 'Living in Harmony with Nature'. The delay means we are entering the 2020s without a post-2020 framework.
Further, Morgan Gillespie, of the World Resources Institute, has to say that "The Convention on Biological Diversity is very important. We depend on biodiversity to regulate the environment, to maintain a habitable planet, our food." Systems require rich biodiversity and ecosystems to produce the food we eat. Although the meeting is largely formal, it does have leaders to set goals and actions for the next decade. We need a strong global biodiversity framework to support the actions and intentions of the COP26 Food System Summit, and this needs to include not only targets but also reporting and measurement of progress."
After all, what will be discussed in the Biodiversity General Conference and COP15?
Goal: New, measurable biodiversity targets that would be sufficient to halt biodiversity decline.
The natural world is often referred to as the 100 million years of evolution and coexistence. Essentially, the planet has gradually evolved to be the most efficient, with all species constantly socializing to recycle and replenish (or replenish) the natural world.