25/03/2021
Wind Energy relieves Asia Pacific from the smoke of 110 million cars
It is expected that the Asia Pacific region will continue to accelerate wind energy generation capacity growth over the next five years and 2021-2025 will take over half of the world's projected wind energy capacity, but the latest GWEC report warns that the global To achieve climate goals, new wind energy capacity will have to be installed three times faster over the next decade.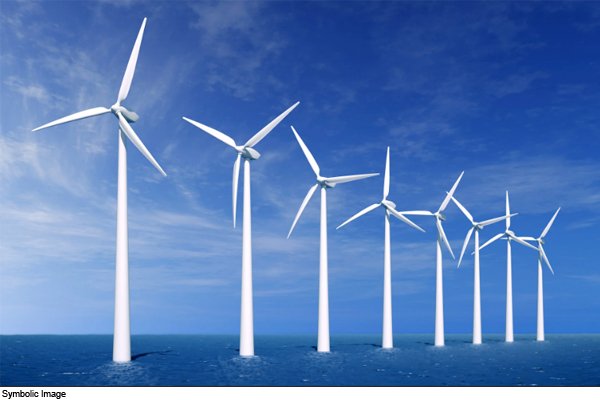 Do you know that in the region of Asia Pacific where you and we live, the current generation capacity of Wind Energy is so much that 510 million tons of carbon dioxide emissions would be produced if coal is produced as much power? Yes, you read it right. In other words, by using this power generation option, the emission of carbon dioxide could be avoided as much as 110 million cars would have been emitted.
But wind energy needs to be installed three times faster over the next decade to keep the world on the net zero path and avoid the worst effects of climate change.
Normally we do not prefer wind energy but it would be reassuring to know that a new capacity of 56 GW was installed in our Asia Pacific region last year, after which the total production capacity of this region was 347 GW. And at the peak of the epidemic last year, when the world was experiencing it, China was playing in wind energy. Out of this 56 Giga Watt capacity, China alone set a record by setting a capacity of 52 Giga Watt, which is seen as a strong step towards its goal of being net zero by 2060.
Talking about India, with a cumulative wind power capacity of around 39 gigawatt, our country is the fourth largest in the world and avoiding emissions of 57 tons of carbon dioxide.
Overall, 2020 was the best year in history for the global wind industry with 93 GW of new capacity installed, an increase of 53 percent year-on-year. But a new report published by the Global Wind Energy Council (GWEC) warns that this increase is not enough to make the world achieve net zero by 2050. According to GWEC's 16th annual flagship report, Global Wind Report 2021, the world needs to install wind energy three times faster over the next decade to stay on the Net Zero route and avoid the worst effects of climate change. . Meaning, the world needs to install a minimum of 180 GW of new wind power every year to avoid the worst effects of climate change, which means that industry and policy makers need to work quickly to expedite the installation of plants. is required.
The total global wind power capacity has now increased to 743 GW, helping the world avoid over 1.1 billion tons of CO2 emissions annually. This emission is equal to the annual carbon emissions of South America.
Through technology innovations and economies of scale, the global wind energy market has nearly quadrupled over the past decade and has established itself as one of the most cost-competitive and flexible power sources worldwide. In 2020, China and the United States – the two largest wind energy markets in the world – installed 75 percent of new installations in 2020 and accounted for more than half of the world's total wind energy capacity, with a surge of installations Record increases.
Even today, the world has 743 GW of wind power capacity, which helps to avoid 1.1 billion tons of CO2 globally, but still, this report shows that the current rate of wind energy deployment by the middle of this century is carbon It will not be sufficient to achieve neutrality, and now urgent action must be taken by policy makers to increase wind power at the required speed.
According to the scenarios set by international energy bodies such as IRENA and IEA, the world needs to install at least 180 GW of new wind energy every year so that global warming can be set at 2 ° C higher than pre-industrial levels. Will need to be set down and up to 280 GW per year to maintain a route to meet the Net Zero target by 2050.
The GWEC, through its report, is calling on policymakers to adopt a 'climate emergency' approach, allowing for immediate boosts. These include:
· Eliminating red tape and improving administrative structures to expedite and streamline licensing and permitting for projects
There is a need to establish a huge increase in investment in grids, ports and other infrastructure so as to give a boost to establishments.
Improvement in the energy market to ensure that they keep an account of the real social costs of fossil fuel pollution and facilitate early transition to renewable energy based systems.
From India's point of view in this order, Martand Shardul, Director of Policy at GWEC, says, "India is the fourth largest wind power market in the world with a capacity of over 38 GW. Both onshore and offshore wind will have to play a major role in achieving the Net Zero target by 2050. The Indian government has already set ambitious targets in the field of renewable and has also made public the intention to auction green hydrogen. But it will be important to implement the right and new policies to prioritize clean energy sources. "
Speaking on Net Zero, Martand goes on to say, "Creating Net Zero India means creating millions of new, long-term, and local employment and jobs opportunities. Through its 'Self-reliant India' initiative, the country wants to establish itself as a renewable energy manufacturing hub, which will open up opportunities for large-scale investment and supply chain and to help India support other countries of the world. Will make it a major supplier of clean energy technologies and will help all countries to grow on the path of Net Zero. "
Finally, Feng Zhao, Head of Market Intelligence and Strategy at GWEC, commented, "The wind industry must work closely with governments, communities, as well as other sectors such as solar, storage, and oil and gas to make the energy transition as far as possible solutions can be found to increase efficiency.
Onshore and offshore wind power will play a decisively important role in decarbonization of not only electrons, but also molecules – by driving the commercialization of cost-competitive power-to-x (power-to-x) solutions. This will be an important element in achieving the net zeros of hard to eliminate sectors such as heavy industry and long distance transportation and will enable complete decarbonisation of our society. "
"In every major institutional scenario for energy system changes analyzed in this report, the wind market should expand rapidly over the next decade. The wind industry should be clear that this growth will not happen spontaneously, and requires immediate policy disruption worldwide. During the Kovid-19 crisis, we saw how governments can respond quickly to overcome the global crisis – the same emphasis should apply to the climate crisis. "
Top 10 onshore wind markets for new capacity in 2020
China – 48,940 MW
US – 16,913 MW
Brazil – 2,297 MW
Norway – 1,532 MW
Germany – 1,431 MW
Spain – 1,400 MW
France – 1,317 MW
Turkey – 1,224 MW
India – 1,119 MW
Australia – 1,097 MW
Top 10 Onshore Wind Markets for Cumulative Capacity
China – 278,324 MW
US – 122,275 MW
Germany – 55,122 MW
India – 38,625 MW
Spain – 27,238 MW
France – 17,946 MW
Brazil – 17,750 MW
United Kingdom – 13,731 MW
Canada – 13,578 MW
Italy – 10,543 MW
Top 5 offshore wind markets for new capacity in 2020
China – 3,060 MW
Netherlands – 1,493 MW
Belgium – 706 MW
United Kingdom – 483 MW
Germany – 237 MW
Top 5 Offshore Wind Markets for Cumulative Capacity
United Kingdom – 10,206 MW
China – 9,996 MW
Germany – 7,728 MW
Netherlands – 2,611 MW
Belgium – 2,262 MW