New Delhi: India defeated Great Britain 3-1 in the quarter-final match at Tokyo 2020. With this win, men's hockey ended their 49-year wait at the Olympics on Sunday by reaching the semi-finals.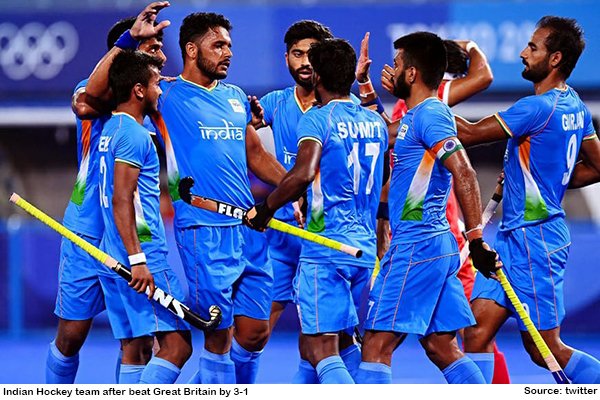 Dilpreet Singh gave India the lead by scoring a field goal in the 7th minute of the first quarter. This was Dilpreet's second goal of this Olympics as well as his second field goal.
At the start of the second quarter, Gurjant Singh doubled the lead of the Men in Blue with his second goal of the Tokyo Games.
However, the Indian coach was reflecting in the third quarter on how India manages to get out of the way in tough moments in major competitions. But on Sunday it didn't happen at all. At the end of the fourth quarter, Hardik Singh scored the third goal to secure a seat for the semi-finals.