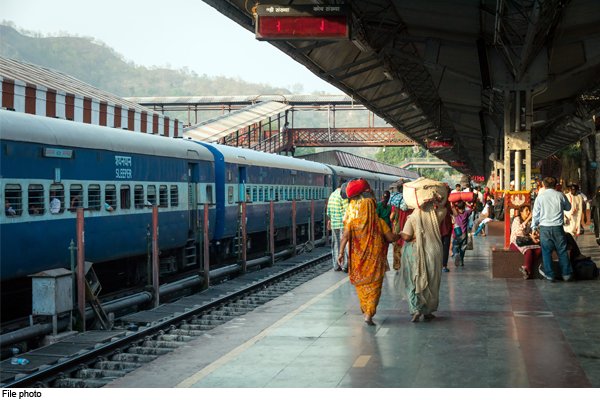 New Delhi: There is great news for Indian Railways passengers. Piyush Goyal-led Indian Railways has decided to start 80 IRCTC Special trains from 12 September. Booking of these new trains of IRCTC will start from 10 September. These new special trains of Indian Railways are in addition to the already running 230 special trains. The move comes months after the Indian Railways introduced the first set of IRCTC special trains in May. In May, the Railways introduced 30 AC IRCTC special train services and in June, 200 other IRCTC special train services were introduced. Since then, the Indian Railways has been monitoring the demand and occupancy status of these 230 IRCTC special trains.
Addressing a press conference, Railway Board President VK Yadav said that Indian Railways is monitoring special trains. Yadav said, "We will monitor the special trains and we will run the clone train wherever the train demands or the waiting list is long." According to Indian Railways, it will monitor these 40 pairs of new IRCTC special trains and clone Trains will be started soon. Yadav said, "The stay of the cloned trains will be less than the special train of IRCTC. Clone trains will be stopped at major stations only to meet the demand of the people. "
Train services from Corona suspended at present
The Ministry of Railways had earlier introduced several labor special train services as well as IRCTC special train services. All passenger train services are currently suspended due to the Corona epidemic. At present, 230 special trains are running in the country.
Plan to run 100 more trains
On 29 August, three days after the release of the Unlock-4 guidelines, the Indian Railways had said that the Railways is working on a plan to run 100 more trains in the coming days. The railways canceled all passenger, mail and express train service from 25 March due to coronavirus and lockdown.
Railway recruitment examinations from December 15
Chairman Vinod Kumar Yadav said, Railways is conducting examinations for 1 lakh 40 thousand 640 posts of technical-non-technical grades. This will be a computer based test. Railways will conduct these examinations from December 15. For this, 2 crore 42 lakh applications have been received. They have been scrutinized. The schedule will be released soon. '
View full list of trains: