11/02/2021
'Ab ziyada ho gaya hai', PM Modi said to Congress's Adhir Ranjan in Lok Sabha
New Delhi, February 10: Prime Minister Narendra Modi is responding to the motion of thanks for the President's address and addressing the House on new agricultural laws, with Congress walking out of the Lok Sabha shouting slogans repealing agricultural laws.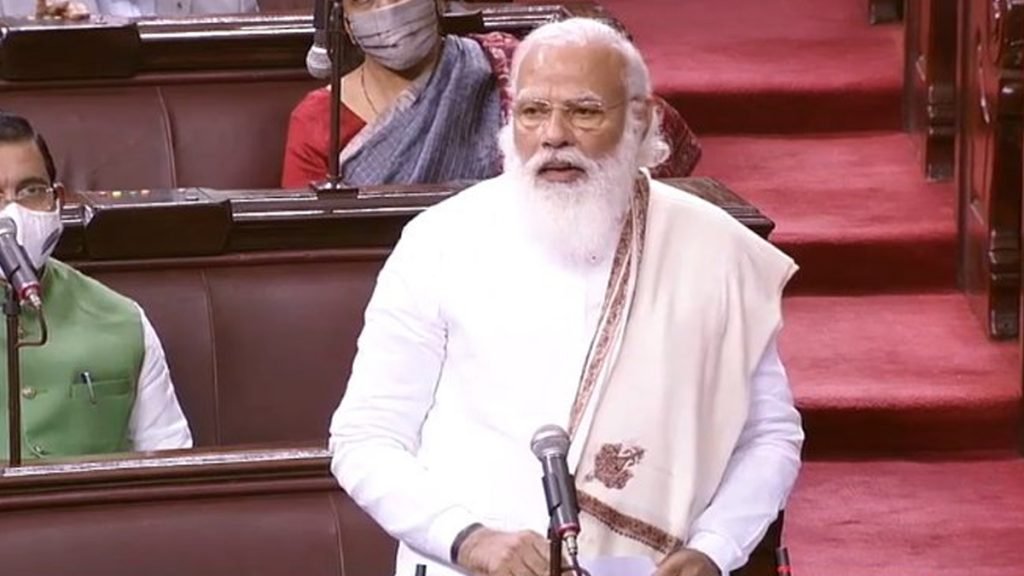 Opposition MPs created a ruckus in the Lok Sabha as PM Modi speaks on the farm law in response to the motion of thanks to the President's address.
The Prime Minister in the Lok Sabha said that the government bought three laws regarding agriculture. "This was part of the response to the crisis facing the agricultural sector.
We made an honest effort to solve problems in this area. "The PM further stated that the debate about the new agricultural laws could focus on the Centre's intention to introduce them." As far as the protests are concerned, the farmers are sitting on the borders of Delhi. Misconception."
While Congress Party leader Adhir Ranjan Chaudhary intervened, PM Modi slapped him saying, "Adhir Ranjan ji, now Ziyada is done (This is too much.) I respect you. You need TMC in Bengal Will get more publicity. Don't worry.
It doesn't look good, why are you doing this? This attempt to shout and create chaos is part of a well-thought-out political conspiracy, but you cannot earn people's trust in this way.
PM Modi slams MPs. These laws are not coercive. They only provide options. There is no restriction on old mandis. And in the current budget additional funds are given for modernization of mandis.