10/07/2021
After Amul, Mother Dairy also hikes milk prices by Rs 2 per liter
New Delhi: The public is already battling the rising prices of petrol and diesel and the COVID-19 pandemic and now, there is yet another blow of inflation for the middle-class people as they will have to pay more for milk. After Amul, now another major milk supplier Mother Dairy has decided to hike milk prices.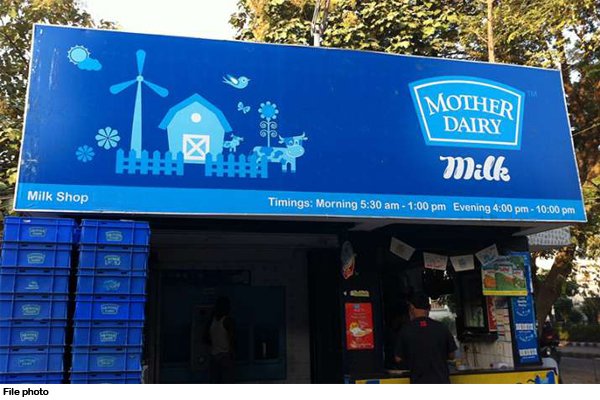 Mother Dairy has increased the prices of its liquid milk by Rs 2 per liter in Delhi-NCR and other cities from Sunday (July 11) due to higher input costs. The new prices will be applicable for all milk variants.
Justifying this increase, Mother Dairy said that in the last year, the cost of procurement of milk from dairy farmers has increased by 8-10 percent. Other operating costs have also risen.
It said the price revision is being done in key markets including East and Central Uttar Pradesh, Mumbai, Nagpur and Kolkata from July 11 to Rs 2 per liter over the current MRP in the respective markets.
Revised Milk Prices
The prices of token milk, full cream milk, full cream premium milk, toned milk, cow milk have gone up by up to Rs 2 per litre. Milk prices were last revised about 1.5 years ago in December 2019.
As per the revised prices, bulk vending milk (token milk) will be sold at Rs 44 per liter from Sunday as against the current price of Rs 42 per liter. Full cream milk (poly pack) will now be increased from Rs 55 per liter to Rs 57 per liter. The price of toned milk has been increased from Rs 45 per liter to Rs 47, while that of double toned milk (live light) has been increased from Rs 39 per liter to Rs 41. From Sunday, the price of cow's milk will be Rs 49 per liter from Rs 47 per liter at present. The prices of half-liter milk pouches have been hiked by Re 1, which means an effective hike of Rs 2 per liter.