The individuals who called for and cheered the capture of Rhea Chakraborty need everybody to denounce the capture of Arnab Goswami.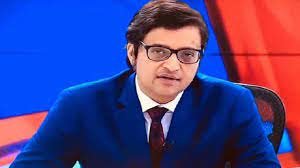 Arnab Goswami arrested by Mumbai Police
The arrest of Republic TV's Arnab Goswami today attracted prompt judgment from priests the Narendra Modi government, BJP pioneers and allies on the loose. That should have been normal.
Notwithstanding, in our energised occasions, we don't anticipate that dissidents should support the opportunity of a close-minded scorn monger. However, we see endless nonconformists censuring Goswami's capture as an attack on the right to speak freely of discourse and articulation, just as evident political feud. Numerous nonconformists have mentioned that they disagree with Arnab's witch-chase reporting yet he doesn't have the right to be captured.
At the point when liberal writers or activists are captured for political feud, we don't see Right-wingers being so generous. No one says, 'I can't help contradicting Prashant Kanojia's governmental issues, however he shouldn't be arrestted.' Nobody says, 'My legislative issues is unique in relation to Sudha Bharadwaj's, yet she doesn't have the right to be in prison'.
In various pieces of India, countless individuals are confronting cases or investing energy in prison since they had the nerve to contradict the Citizenship (Amendment) Act or CAA, however we don't see a Right-winger censuring this attack on opportunity for a simple distinction of political sentiment.
What number of these individuals gave even a symbolic judgment of the rehashed capture and badgering of a decent specialist named Kafeel Khan? Or maybe, they have cheered such captures. For what reason is it alright for Umar Khalid to decay in prison while just the capture of Arnab Goswami is singled out for judgment, for tokens of the Emergency and lo and observe, "autocracy"?