24/02/2022
Banks get Rs 18,000 crore from Vijay Mallya, Nirav Modi, Mehul Choksi; Here's now how much is left
New Delhi: Solicitor General Tushar Mehta on Wednesday (February 23) has returned Rs 18,000 crore to banks in the case of Vijay Mallya, Nirav Modi and Mehul Choksi.
Mehta, representing the Centre, told Justice A.M. Khanwilkar said the total proceeds of offenses pending before the apex court in the Prevention of Money Laundering Act (PMLA) cases amounted to Rs 67,000 crore.
He further said that as on date 4,700 cases are being investigated by the Enforcement Directorate and the number of cases taken up for investigation each year in the last 5 years varied from 111 cases in 2015-16 to 981 in 2020-21. Mehta submitted before the bench that Rs 18,000 crore has been refunded to the banks in the case of Vijay Mallya, Nirav Modi and Mehul Choksi.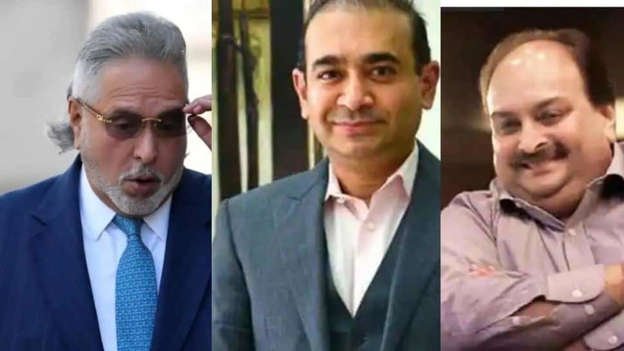 The top court is hearing petitions challenging the broad scope of powers available to the Enforcement Directorate (ED) for search, seizure, investigation and attachment of proceeds of offense under the law.
Mehta before the bench, comprising Justice Dinesh Maheshwari and Justice C.T. Ravikumar, that during the last five years (2016-17 to 2020-21), only 2,086 cases were taken up for investigation under PMLA out of around 33 lakh FIRs registered by police and other enforcement agencies for predicament offenses .
"Very few cases are being taken up for investigation under PMLA as compared to annual registration of cases under Money Laundering Act in UK (7,900), US (1,532), China (4,691), Austria. (1,036) , Hong Kong (1,823), Belgium (1,862) and Russia (2,764)".
Mehta stressed that measures against money laundering have clearly excluded and went beyond drug or terrorism-related crimes. "Furthermore, efforts against money laundering have consistently advocated for the inclusion of a wider range of offenses in domestic laws," he said.
Over the past few weeks, senior advocates including Kapil Sibal, Abhishek Manu Singhvi, Mukul Rohatgi, Siddharth Luthra, Amit Desai and others have made submissions before the apex court on various aspects related to possible misuse of PMLA provisions. Manner of amending the Act. Also read: Vodafone preparing to sell $2.5 billion stake in Indus Towers
The law has been criticized on various aspects: stringent bail conditions, non-communication of grounds of arrest, arrest of persons without supply of ECIR (similar to FIR), broad definition of money laundering and proceeds of crime, and by the accused. The statement made during the trial was made admissible in evidence in the investigation.