31/01/2021
Be courageous, don't impose taxes – market guru Rakesh Jhunjhunwala ahead of budget to Sitharaman
New Delhi: Market guru and ace investor Rakesh Jhunjhunwala suggested Finance Minister Nirmala Sitharaman, be adventurous, do not levy taxes and increase expenses.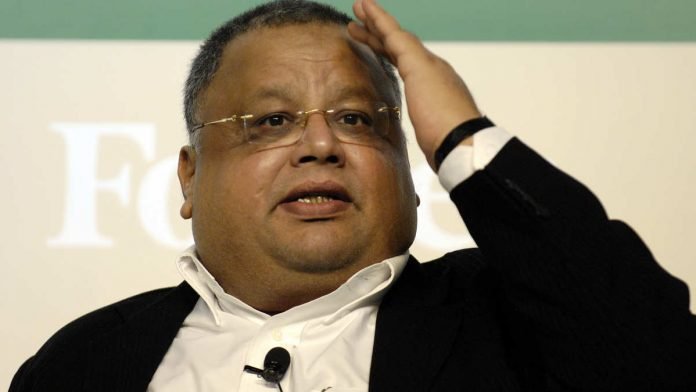 Let development come and then you can think about taxes. In the budget, I expect there will be no tax, a substantial increase in expenditure and a 6.5 to 7 percent reduction in the fiscal deficit.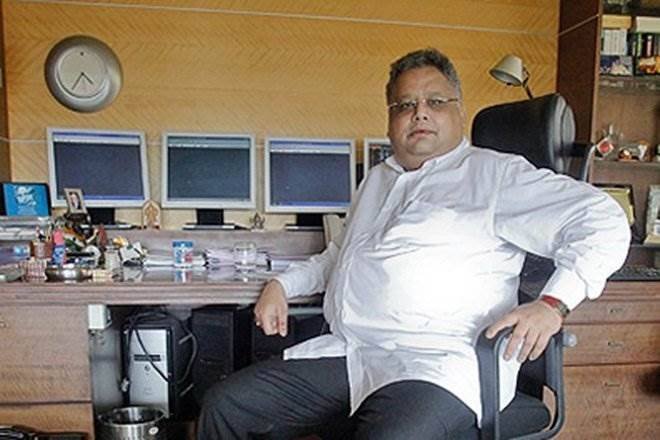 The budget is eagerly awaited for 2021-22 and comes at a time when the epidemic will require a substantial increase in the budget through high spending and steps to increase consumption demand in the economy.
Jhunjhunwala expects the Indian economy to contract at the rate of 7 percent this fiscal and grow at 10 percent in 2021-22, then fall again to 6 percent in 2022-23, before slowing down – The growth rate of double digits was expected to increase.
"I think we will grow by 7 percent this year … next year we will grow at a rate of 10 percent and within three-four years, I will see double digit growth for India," he said.
Jhunjhunwala was also fast in Indian stock markets. "India's largest bull market will never be ahead of us, behind us," he said, adding that this is not a time to move away from the markets, but a time of investment.
Jhunjhunwala also addressed a discrepancy asked by many – why markets are growing even when the economy is contracted.
Get Ready for Sensex 100,000: Every 10 years Sensex grows three fold. In the last 20 years it has climbed 10-fold. Going by that analogy the index should hit 1,25,000 to 1,50,000 by 2030. If it grows at 15-16% CAGR it can hit 1,00,000 in the next 4-5 years https://t.co/2DagQihc35 pic.twitter.com/2QZ39vQ3UR

— RJ Stocks (@RakJhun) January 21, 2021
"Economists would have been the richest if the market had done well according to economic indicators. And if I had listened to the economists, I would have been a poor man today, "he said.
The market is a forecasting mechanism. He saw the future and did not see the present or the past.
He said that the market has gained momentum due to liberal fiscal and monetary policies worldwide. "But I think the market has grown far more than liberal financial and monetary policies," he said, adding that all the changes and policies that have been in place since 2014 will come together.
"People do not understand public money, they do not understand Aadhaar, the change that has been taken through RERA, insolvency law, the disposal of subsidies and the way the government can improve the ease of doing business (sic) Trying, "he said.
Jhunjhunwala was also optimistic about the prospects of state-owned firms, especially public sector banks.
"There is a lot of opportunity in the public sector and at the moment, the biggest opportunity is in the public sector banks. The economy is going to grow. Public sector banks have made more provisions than ICICI Bank and HDFC Bank. They have made provision for bad debts. They are at the peak of efficiency, "he said.
The banks' valuation is ridiculous. Canara Bank's loan book is similar to ICICI Bank. But Canara Bank's valuation is very low. Canara Bank has a low income ratio, "he said.
Jhunjhunwala also said that the government is reforming state-owned banks. "The government has merged the banks and will sell to some banks," he said.
Jhunjhunwala gave suggestions to investors, and also explained his style of investment. Before investing, Jhunjhunwala said, he looks at the opportunity, competitive ability, scalability, financial profile and valuation of a company.
"The best opportunities are not recognized by most people," he said, pointing out that optimism is important for any investor.
Jhunjhunwala also said that retail investors should invest through SIPs or systematic investment schemes. He said that markets are going to grow in future, but it can be difficult to find time in the markets and monthly investment through SIP can be a better option than going for lump sum investment.