27/12/2021
Biggest recovery in the history of CBIC from Piyush Jain's house; Rs 257 Cr cash, 250 kg silver, 25 kg gold, 300 keys
Kanpur-based businessman Piyush Jain was arrested on Sunday night on charges of tax evasion after central agencies raided his premises, in what was the biggest cash seizure in recent times.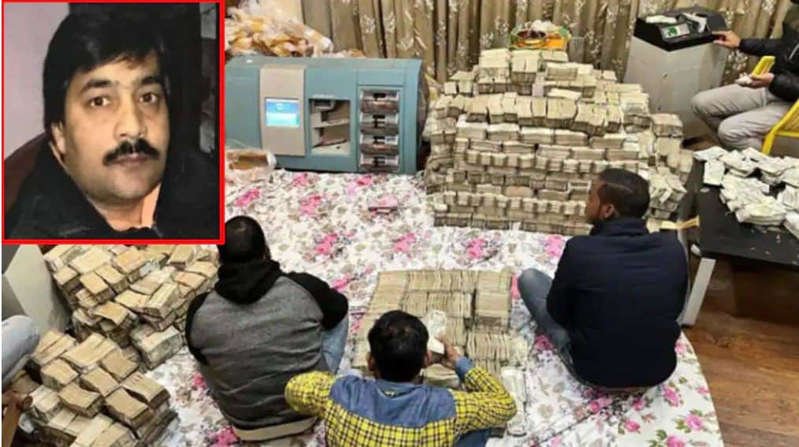 Sources said Rs 257 crore in cash has been seized so far from places linked to Jain, and it is expected that the marathon raids will continue for the fourth day as well. The money was allegedly linked to sending the goods by the goods transporter with fake invoices and without e-way bill.
The raids are being conducted by Goods and Services Tax (GST) officials from units in Uttar Pradesh and Gujarat. Jain is likely to be produced in the court on Monday and may be taken from Kanpur to Ahmedabad for further investigation.
Rs 257 crore and counting – Cash seized so far from places linked to Piyush Jain. Reports said the Directorate General of GST Intelligence (DGGI) Ahmedabad recovered Rs 10 crore in cash from Jain's factory and residence. Around Rs 177 crore was allegedly recovered from the businessman's Anandnagar house in Kanpur, while unaccounted cash worth Rs 107 crore was seized from his Kannauj house.
40 Hours and Counting – Marathon Duration Raid and Searched Jain's Premises
19 – The number of cash counting machines at work. Reports say the businessman allegedly had his own cash counting machine
250 kg – Quantity of silver allegedly recovered from Jain's Kannauj residence
25 kg – Quantity of gold seized from Kannauj property as per report
40 – Number of companies owned by Piyush Jain. Two of these are reported in the Middle East.
50 – Number of tax officials of UP and Gujarat involved in the search operation
300 – Number of keys confiscated from four houses belonging to Jain. Sources said that some locked doors could not be opened, so locksmiths have also been called.
9- Drums of 'sandalwood' oil found during the search. Reports say bundles of Rs 2,000 notes have also been recovered from cardboard boxes.
Piyush Jain's defense
Vivek Johri, chairman of the Central Board of Indirect Taxes and Customs (CBIC), said, "This is the biggest recovery in the history of the Central Board of Indirect Taxes and Customs (CBIC).
During interrogation, Piyush Jain claimed that the cash recovered from their homes was money deposited after selling 400 kg of gold left behind by their ancestors. "Piyush Jain said that he has sold gold in batches to small jewelers for the past several years," a Directorate General of GST Intelligence official was quoted as saying in the report.
The team of officers broke a cupboard in Jain's house and took away the files and laptop found in it.
Since the start of the raids, eager locals have reached the spot and heavy police force is present outside the premises. Many locals have claimed that Jains also ran a chemist business, while local perfume traders said that Jains had never been a part of the perfume business.
While his perfume factory and cold storage, along with a petrol pump, are located in Kannauj, the head office of his perfume business is in Mumbai where he reportedly also has a bungalow.