20/12/2021
Bill to tabled in Lok Sabha: Linking Aadhaar with voter card bill to be introduced in Lok Sabha today
Law Minister Kiren Rijiju will introduce the Election Laws (Amendment) Bill, 2021 in the Lok Sabha on Monday.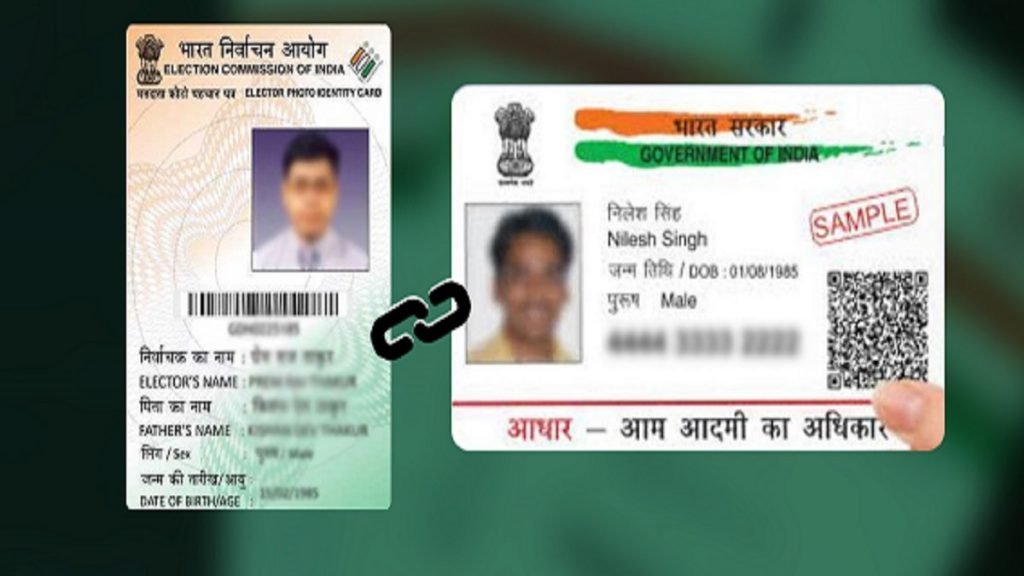 New Delhi: The Bill to amend the Representation of the People Act seeks to bring in major reforms including voluntary linking of voter ID with Aadhaar so that bogus and duplicate entries in the electoral roll can be removed. The matter is listed in the legislative business of the lower house for Monday.
The bill also provides that no voter shall be harmed by this amendment as "no application for inclusion of name in the electoral roll shall be rejected and for the inability of any person to furnish Aadhaar or inform No entry in the electoral roll shall be deleted for such sufficient reason as may be prescribed". Such persons will be allowed to produce other optional documents as prescribed by the Bill.
The amendment would also provide for the registration of new voters on four qualifying dates instead of the current January 1 of each year. Currently, anyone who turns 18 on or before January 1 will be eligible to register as a voter. Anyone born after January 1 will only have to be admitted after one year. According to the bill, each calendar year will have January 1 as well as three other qualifying dates – April 1, July 1, and October 1.
The proposed amendments also allow the election for service voters to be gender-neutral. The amendment will help replace the word 'wife' with the word 'spouse', making the law "gender-neutral". At present, the wife of an Army jawan is entitled to be enrolled as a service voter, but the husband of a female officer is not. This will change with the word 'spouse' in place of 'wife'.