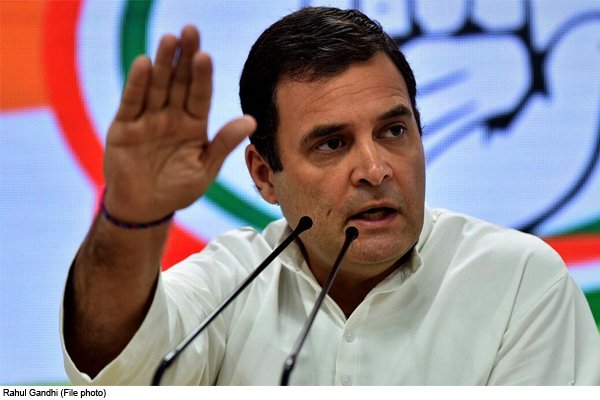 New Delhi: Former Indian National Congress president Rahul Gandhi has again accused the Narendra Modi Government of controlling social media platforms. Tweeting about a Time magazine report, Rahul claimed that WhatsApp is under the control of the Indian Government as it needs its approval for payment services to its 40 crore user base in India.
A few days ago, Rahul had tweeted a similar story by American publisher Wall Street Journal alleging that Facebook was soft on the right-wing ideology.
The Time magazine story that has been tweeted by Rahul claims that Facebook's ties to India's ruling party complicate its fight against hate speech. The story was first published on August 27 by Billy Perrigo, a reporter for the Time.
This is no hidden fact that any foreign company that wishes to operate in India has to go through a list of compliances before starting operations. WhatsApp has more than 40 crore clients in India, while its parent company Facebook has almost 33 crore.
In July, Modi government banned almost 100 apps, mostly Chinese, including TikTok and WeChat.
"America's Time magazine exposes WhatsApp-BJP nexus: Used by 40 Cr Indians, WhatsApp also wants to be used for making payments for which Modi Govt's approval is needed. Thus, BJP has a hold over WhatsApp," Gandhi tweeted while citing the media report.
WhatsApp is owned by Facebook Inc. Earlier on August 16, the former Congress chief had alleged that the BJP and the RSS control Facebook and WhatsApp in the country. He also alleged that they spread fake news and hatred through these social media platforms to influence the electorate.
"BJP & RSS control Facebook & WhatsApp in India. They spread fake news and hatred through it and use it to influence the electorate. Finally, the American media has come out with the truth about Facebook," he tweeted earlier citing a media report.