New Delhi: In a 'horrific massacre' against farmers in northeast Nigeria, killers of the fundamental Islamic organization Boko Haram brutally killed at least 110 farmers. Giving information, the United Nations said, initially the number of casualties was 43, which later revealed at least 70 more dead. The murders took place on Saturday afternoon in the village of Koshobe and other rural communities in the Jere Local Government Area near Bornuguri, the capital of the Borno state at the time of the conflict.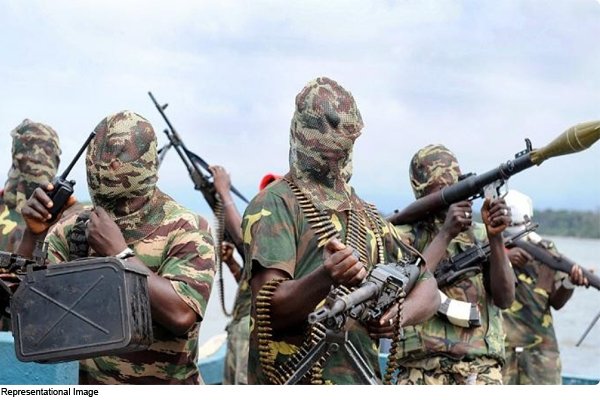 United Nations humanitarian coordinator Edward Kallon said that the incident was the most violent way to directly attack ordinary citizens. These murderers must be brought to justice. According to sources, the incident is from Koshobe, which is located near the main city of Maiduguri. The killers ruthlessly slaughtered the farmers working in the paddy field.
Anti-jihadi sources informed that in a very brutal attack, these laborers were first tied up and then their throats cut off. Nigeria's President Muhammadu Buhari has condemned the attack. He has said that the entire country has been injured by these killings. Militia leader Babakura Kolo, who helped the survivors of the horrific attack, said that more than 43 people have been strangled to death.
According to Kolo, Nirusandeh is the work of Boko Haram who is active in this area and has attacked many times. These victims were Sokoto state laborers. They went to the northeast in search of work. According to Ibrahim Liman, another militia, 60 farmers were contracted to work in the rice field. All the bodies have been taken to Jabarmari village where they were kept before burial on Sunday. Since 2009, about 36 thousand people have died in jihadi controversy and more than 20 lakh have been displaced.
Also read in Hindi: नाइजीरिया में बोको हरम ने किया नरसंहार, 110 किसानों की निर्मम हत्या