25/02/2021
Business: Flipkart target more than 25,000 electric vehicles in India by 2030
New Delhi: Walmart-owned e-commerce giant Flipkart will deploy more than 25,000 electric vehicles by 2030 in India. Flipkart will include electric vehicles in its City Logistics fleet. The company will also help build a charging infrastructure around the delivery hub and office. On Wednesday, February 24, Walmart-owned Flipkart said it would deploy more than 25,000 EVs in its supply chain by 2030 to make a complete electric mobility change.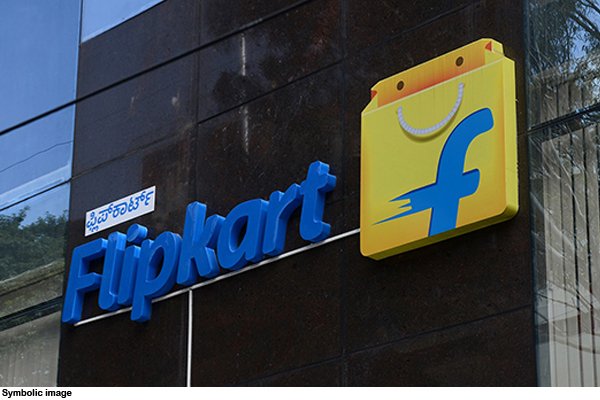 The company has partnered with leading companies including Hero Electric, Mahindra Electric and Piaggio to purchase electric vehicles (EVs) through logistics partners for specific vehicles for its first and last distribution fleet across the country.
A statement said that this is in line with Flipkart's public commitment to EVs in its city logistics fleet and will help build infrastructure around delivery hubs and offices to adopt such vehicles in India.
In August last year, Flipkart said it would completely change the use of EVs by 2030 as part of its sustainability efforts and announced its inclusion in the Climate Group's global electric mobility initiative, EV100.
Flipkart has already started deploying 2-wheeler and 3-wheeler EVs for delivery across the country including Delhi, Bengaluru, Hyderabad, Kolkata, Guwahati and Pune. Flipkart's electric fleet consists of 2-wheeler, 3-wheeler, and 4-wheeler vehicles, designed and assembled in India.
The company said it would also place requirements in service contracts, install charging infrastructure close to its 1,400 supply chain facilities, conduct awareness programs and encourage distribution officers to use EVs.
Flipkart has over the last year worked towards building a network of charging providers, skill development agencies, aggregators and ecosystem partners of OEMs (original equipment manufacturers).
The chain of Hero Electric, India's largest electric two-wheeler company, has already been deployed in many cities including Kolkata, Guwahati and Bhubaneswar through Flipkart's logistics deployment partner.
Flipkart rival, Amazon on Tuesday announced a partnership with Mahindra Electric under which it has deployed the latter EV in its distribution network.
(With agency inputs)