New Delhi: Major changes are going to happen in the country from December 1, 2020. These changes can have a direct impact on your pocket. While you will get relief from the new rules, on the other hand, if you do not take care of some things, then you may also have to suffer loss. Changes are being made especially in live insurance (life insurance) and bank transactions (bank related transactions). If you are planning to buy a new policy then stop by December 1. Although the premium will increase slightly, but with it the facilities will also increase. Similarly, the Reserve Bank of India's Real Time Gross Settlement (RTGS) is going to announce 24x7x365 for online transactions. Gas cylinder prices may be increased and new trains will be run by the Railways. Let's know what important changes are going to happen from December 1.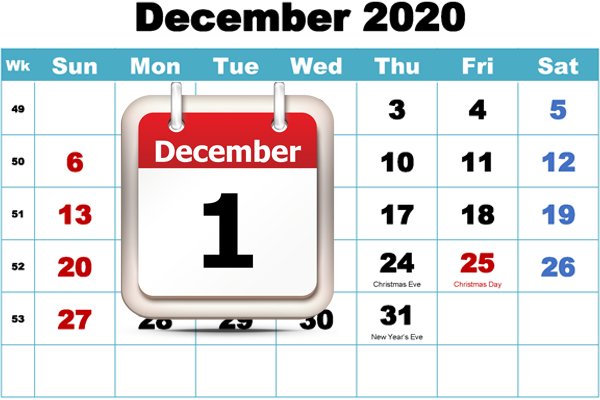 There will be significant changes in the life insurance sector
These changes will come into force in the life insurance sector. The new regulations implemented by the Insurance Regulatory and Development Authority of India (IRDAI) are going to come into effect from December 1. According to the new system, changes have been made in the pension plan. Things of customer benefit have been added to it. At the same time, the rules have been made easy to get the amount after the policy matures or to withdraw the amount before the policy matures. In the new system, the withdrawal limit on maturity has been increased from 33 percent to 60 percent, but keep in mind, this rule will only apply to the new policy. Another important change is that the policy buyer will decide whether he wants guaranteed returns or not.
If the policy installment could not be filled in between
It happens to many people that after a time they are unable to pay the installment of their insurance policy and their policy ends, the money deposited also sinks. Now according to this arrangement, now after five years, the insured can reduce the premium amount by 50%. That is, he can continue the policy with half the installment only. Similarly, an attempt has been made to give better returns on ULIP plans.
RTGS 24x7x365
RBI recently announced that RTGS will also be available 24×7. This system is going to be implemented from December 1. That is, rupees can be transferred at any time through RTGS. Right now the facility is available from 7 am to 6 pm on all working days of the week except the second and fourth Saturdays of the month. Let me tell you, last year 24 hours NEFT facility was provided. Now, 24×7 fund transfer can also be done through RTGS. Amounts not less than Rs 2 lakh can be transferred through RTGS. It can be used both online and through bank branches.
New trains will run from December 1
Indian Railways is going to increase the number of special trains from December 1. These include Jhelum Express and Punjab Mail. Both trains are running under the general category. 01077/78 Pune-Jammuutvi Pune Jhelum Special and 02137/38 Mumbai Ferozepur Punjab Mail Special will run daily.
LPG prices will change
On the first date of every month, the government reviews the prices of LPG. That is, on December 1, the price of cooking gas will change across the country. There has been no change in these prices since last months. The same can be expected in December, but petrol and diesel prices have started to rise. In such a situation, there is also a fear in the minds of LPG consumers. It has to be seen that what is decided on the prices of petrol and diesel on this day?
Also read in Hindi: दिसंबर से होने जा रहे हैं बड़े बदलाव, जो डालेंगे आपकी जिंदगी पर सीधा असर