New Delhi: The Central Goods and Services Tax (CGST) Commissionerate, Delhi (East) officials made another breakthrough in their continuing effort to root out fake billing cases after investigations led to a large-scale network of fake firms.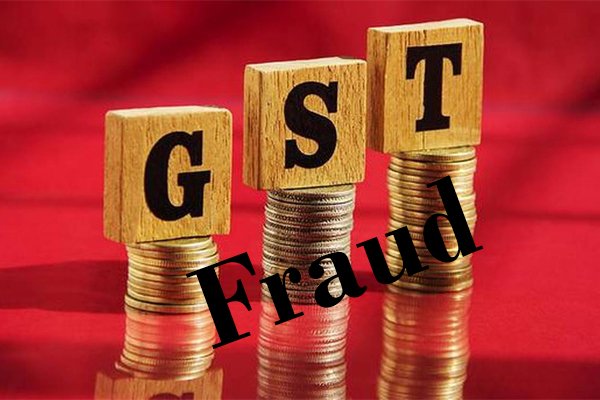 The matter was discovered and the case of taking advantage of the Good Input Tax Credit (ITC) of Goods and Services Tax (GST) came to light. The network of fake companies was being operated by a person named Naresh Dhoundiyal with the help of Devendra Kumar Goel, a chartered accountant by profession.
Naresh Dhoundiyal and Devendra Kumar Goyal are both former employees of the Essel Group. Although they are not officially working with the Essel Group at present, they are passing this group on to an invalid ITC. The investigation reveals that a series of genuine looking fake intermediary companies were formed to give fake ITC Essel Group companies without any actual supply of any goods or services from non-existent and bogus firms. This was apparently done to enable the Essel Group to take advantage of the invalid input tax credit of GST, avoid income tax and increase its business to increase the share prices of its listed companies.
Naresh Dhondiyal involved a number of fake intermediaries for the Essel Group while Devendra Kumar Goel, a chartered accountant, arranged for fake invoices of various other bogus and non-existent firms for such fake arbitration companies.
The total amount of fake input tax credits passed by such fake intermediary companies has been fixed at Rs 92.18 crore, while the total fake input tax credit passed by other fake and non-existent firms related to the entire vast network is more than Rs 300 crore. Has surfaced.
In this way, the Syndicate has defrauded the government exchequer by more than Rs 392 crore by issuing fake invoices of Rs 3,000 crore without any actual supply of goods or services, which is likely to increase further in the investigation. It is pertinent to mention that Messrsvertilink Media Solutions Private Limited has admitted the theft and voluntarily deposited Rs 2.5 crore.
Naresh Dhoundiyal and Chartered Accountant Devender Kumar Goel, with the intention of defrauding the state exchequer, created a deep criminal conspiracy and deliberately committed the offense specified under section 132 (1) (b) (b) (C) of the CGST Act which was section 132 (5) ) Is a cognizable and non-bailable offense and punishable under clause (i) of sub-section 1 of section 132 of the Act. Shri Nareshdhondiyal and Chartered Accountant Devender Kumar Goel have been arrested under Section 69 (1) of CGST Act, 2017 and produced before the Duty Magistrate on 04-03.2021, who are required for 14 days judicial till 18-03-2021 Has been sent to custody. Further investigation is being done in the case.
It is pertinent to mention here that since the inception of GST central tax till now Delhi Zone has made 30 arrests in various cases related to GST evasion of over Rs 4,450.86 crore.