12/04/2021
Chaitra Navratri will begin from April 13, know the auspicious time of Ghatasthapana
Chaitra Navaratri is also known as Vasant Navaratri which is one of the most important festivals and is celebrated on the first day of the Hindu New Year. Ram Navami, the birthday of Lord Rama usually falls on the ninth day during the Navratri festival. Therefore, Chaitra Navaratri is also known as Rama Navaratri.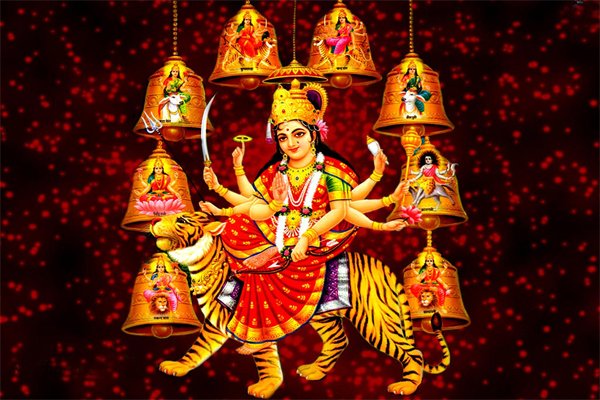 Chaitra Navratri usually falls in the month of March or April. According to the Hindu calendar, it is celebrated during the Shukla Paksha in Chaitra month. According to the Gregorian calendar, Chaitra Navaratri falls in March or April. The festival of Navaratri begins with a ritual called Ghatasthapana or Kalash Sthapana and lasts for nine days. Devotees of Goddess Durga keep a fast for nine consecutive days.
Auspicious time for Ghatasthapana
Ghatasthapana holds special significance in Navratri. The worship of Navratri starts from Ghatasthapana. The auspicious time of Ghatasthapana will be from 5.28 am in the morning to 10: 14 in the morning. Seven types of cereals are sown in ceramics for Ghatasthapana. After this, place the Kalash on this vessel. Fill water in the urn. Add Ganga water to it as well. Tie Kalava on the Kalash. Put mango or ashoka leaves on the mouth of the urn. Then tie the coarse coconut to the kalava. Wrap the coconut in a red cloth and place it on the urn.
Chaitra Navratri 2021
This year, Chaitra Navratri will begin on April 13 (Tuesday) and end on April 22 (Thursday). Ashtami will be celebrated on 20 April and Ram Navami will be celebrated on 21 April.
Chaitra Navratri Day 1
April 13, 2021 (Tuesday) Pratipada
Chaitra Navratri Day 2
April 14, 2021 (Wednesday)
Chaitra Navratri Day 3
April 15, 2021 (Thursday) Tritiya
Chaitra Navratri Day 4
April 16, 2021 (Friday) Chaturthi
Chaitra Navratri Day 5
April 17, 2021 (Saturday) Panchami
Chaitra Navratri Day 6
April 18, 2021 (Sunday)
Chaitra Navratri Day 7
April 19, 2021 (Monday) Saptami
Chaitra Navratri Day 8
April 20, 2021 (Tuesday) Ashtami
Chaitra Navratri Day 9
April 21, 2021 (Wednesday) Ram Navami
All the nine days of Navratri are dedicated to the nine different forms of Durga collectively known as Navadurga. The nine incarnations of Durga are Shailaputri, Brahmacharini, Chandraghanta, Kushmanda, Skanda Mata, Katyayani, Kalratri, Mahagauri and Siddhidatri.