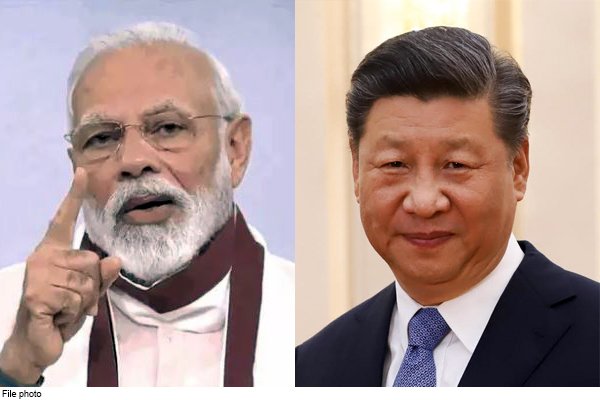 New Delhi: After failing to infiltrate the LAC, China is now duping the country's data and spying around 10,000 dignitaries including PM Modi. China is undergoing spying from the Prime Minister, President to Chief Ministers, MPs, sportspersons, Bollywood actors and industrialists. The Indian Express disclosed the conspiracy in a report, stating that the spying was being conducted through the Chinese government and the Chinese Communist Party-linked technology company Genhua Data Information Technology.
From the ministers, mayors, sarpanches, and MLAs to Members of Parliament, the Foreign Head Information Database (OKIDB) contains at least 1,350 politicians and MLAs from parties, including BJP, Congress, Left and almost all regional parties. . The network is spread across Jammu and Kashmir in the country and Ladakh in the north, Odisha in the east, Maharashtra in the west and Tamil Nadu in the south.
The database includes at least 700 politicians and another 460 individuals who are close relatives of politicians. The family list of more than 100 politicians is included in it. At least 350 current and former MPs, many of whom were members of the House Committees.
Genhua's database contains at least 40 former and current chief ministers and deputy CMs or members of their families. They are not only from BJP-ruled or Congress-ruled states, but also mainly in regional-party led states – Jharkhand, Maharashtra, Odisha, West Bengal and Delhi. These include Hemant Soren of Jharkhand Mukti Morcha, Manish Sisodia of AAP, Naveen Patnaik of BJD, Mamta Banerjee of TMC and Uddhav Thackeray of Shiv Sena. Apart from this, a dozen current and former governors of the states are also included in the list.
Significantly, Zenhua tracks 70 mayors and deputy mayors of large and small cities in India. Vadodara, Junagadh, Panaji and Jalandhar in Hisar in Haryana and Burhanpur in Madhya Pradesh to Jodhpur, Agra, Guwahati, Mumbai, Delhi, Chennai, Srinagar, Ghaziabad, Bengaluru, Pune. In China, a mayor is the highest-ranking official in a city, and produces administrative power, even if he is accountable to the municipal secretary of the Chinese Communist Party.
Also, in terms of numbers, most of the politicians being tracked belong to two big national parties, the BJP and the Congress, each with at least 200. There are also good numbers of politicians from the Left including CPI, CPM, and Forward Bloc – there are at least 60 who are either current or former MLAs and MPs belonging to one of the Left parties.
Some of the prominent families to be tracked are Gandhi (both late Rajiv Gandhi and late Sanjay Gandhi), Pawar (Sharad, Supriya), Scindia (Jyotiraditya and wife), Sangamas (daughter and son of late Purno Sangma), and Badal. Interestingly, the list also includes families of Bollywood actors, such as Hema Malini, Anupam Kher, Munmun Sen, Paresh Rawal and the late Vinod Khanna.
At least 2 former presidents, the late Pranab Mukherjee and the late APJ Abdul Kalam or his relatives, 5 former Prime Ministers – late Rajiv Gandhi, late PV Narasimha Rao, late AB Vajpayee, HD Deve Gowda and Manmohan Singh or their close relatives and associates, among them Among politicians are part of the Foreign Head Information Database (OKIDB).
This Chinese technology company targets politics, government, business, technology, media and civil society. The company, which claims to work with Chinese intelligence, military and security agencies, collects data through the Zenhua social media platforms and other digital channels and prepares databases and provides them to the Chinese government.
Experts say that this is the era of data war. When we look at the data in pieces, we do not understand what one can achieve by this? But by gathering these small details together and they can be used as a weapon for a specific purpose. The internal issues of the country, national policy, security, politics, economy can be attempted in the most.
Also read in Hindi: चीन पीएम मोदी सहित 10 हजार भारतीयों की करा रहा जासूसी, जानें कौन-कौन हैं इसमें शामिल