08/03/2021
Climate Change: Indications of uncertainty for climate in China's latest five-year plan
This year, the 14th Five-Year Plan will begin in China. But if we look at the information being received about this plan from the point of view of fighting the challenge of climate change, then it would not be wrong to say that this particular plan cannot be expected.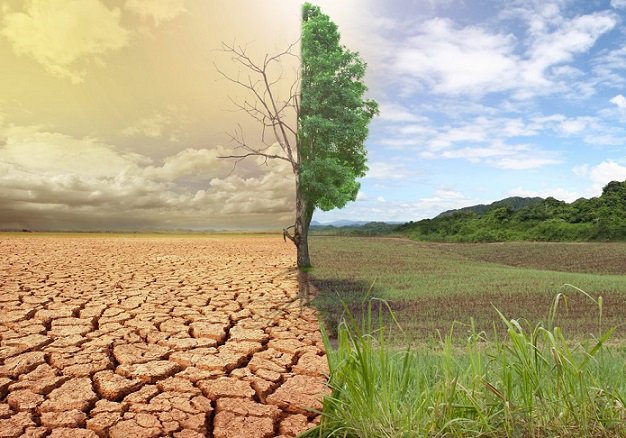 Since 1953, the Chinese government has been determining major social and economic development issues in its country with the help of a 5-year policy planning cycle. This process of planning in China remains as an infrastructure guiding the policy-making process at all levels and regions.
The current plan clearly does not meet the expectations related to the war against the climate. The plan has set very high level of climate and energy targets and there is no clear strategic thinking on low carbon system for development.
Unlike the previous five-year, the current plan does not have a clear five-year GDP growth target. In this, the GDP targets will be fixed on an annual basis according to the actual circumstances.
Overall, this five-year plan of China sends an uncertain climatic signal. And this uncertainty will surely be taken by the industrial group as an excuse to run the business on the old pattern.
It is worth noting that in order to deal with the climate crisis, China needs to bring its emissions growth to a very slow level, and quickly level the emission curve over the coming five-year period. Rather, it is not only possible for emissions to reach their highest levels before 2025, but it is also necessary.
Keep in mind that China alone is responsible for 26 percent of global emissions, and the economic and energy transition decisions recorded in this five-year plan will largely determine the level of emissions in China over the next 5 years and beyond.
Last September, President Xi Jinping promised to peak carbon emissions before 2030 and reach carbon neutrality by 2060. As the first FYP after China's new climate commitments, the 14-th FYP will be tested to determine whether it will bring China on the right path towards a carbon neutral future.
The draft 14-th FYP has some major climate and energy-related goals, which are:
• Low energy intensity up to 13.5%
• Low carbon intensity up to 18%
• Increase the share of non-fossil energy in the energy mix from 15.8% in 2020 to about 20% in 2025
• Increase forest coverage to 24.1%
The five-year plan sends an uncertain climatic signal amidst large economic and geopolitical uncertainties. Considering the habit of under-committing and over-delivering in the case of China's five-year plans, it is expected that these targets will impede further emissions growth.
In response to this, Greenpeace East Asia policy adviser Li Shuo says, "It is certain that such a plan will allow industrial groups to find excuses for doing business in the old ways." He adds, "To deal with the climate crisis, China needs to slow its emissions growth to a much lower level, and level the emission curve as quickly as possible over the coming five-year period. Peak emissions prior to 2025 are not only possible but necessary. Progressively higher emissions Braking is good for China's economic transformation, and will lead to an improvement in China's global image. Much remains to be done beyond these five-year goals. China's coal plant construction boom is still no end in sight Coming up. The runway speed in steel, cement and aluminum sectors suggests that China needs to improve its covid recovery further to make it green (green). Until Beijing curbs the coal manufacturing boom And China will not return to the decarbonization route until its Kovid recovery is green. "
In a speech at the annual session of the NPC (,National People's Congress,), the Chinese Prime Minister, Xingping, presented key excerpts from the draft 14-Five-Year Plan on National Economic and Social Development. The draft of this 14-year five-year plan is currently under review by NPC members and will be approved at the end of the NPC session on 11 March. The full text of the 14th fiscal year will be made public after approval. The main goals in the draft plan are not expected to change. The full text of the 14-th fiscal year will be made public after approval.