New Delhi: The cold wave has started feeling in the national capital since November. On Friday, the cold has broken the 14-year record for the month of November. The minimum temperature fell to just 7.5 degrees. Which is 5 degrees below normal. Although according to the Meteorological Department, cold is expected to subside after November 23, but this relief will be partial. If we talk about the whole November, the cold in November has broken the record record of decades in this year. Other states including Punjab, Haryana also recorded below normal temperatures on Friday.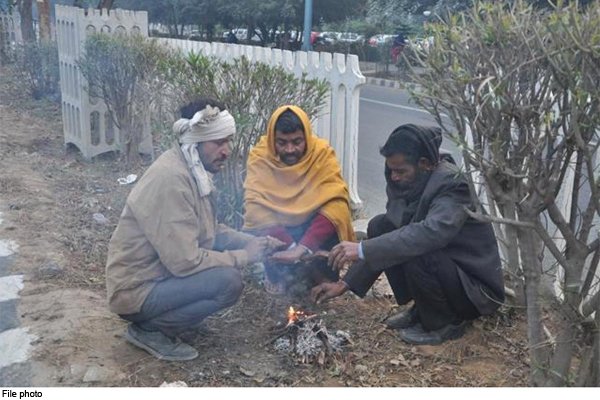 According to the Meteorological Department, this is the first time since November 29, 2006 when Delhi's temperature has come down so much in November. On November 29, 2006, Delhi recorded a minimum temperature of 7.3 degrees Celsius. The Meteorological Department has said that for the first time this season there is a possibility of cold wave in Delhi.
The Meteorological Department, stating the cause of the cold, said that due to the arrival of icy winds from the western Himalayan region, the temperature dropped and the situation will remain till Saturday. He said that a fresh western disturbance is coming towards Northwest India on 23 November. This is expected to increase the minimum temperature and may reduce the cold.
According to the Indian Meteorological Department, except November 16 this month, the minimum temperature was 2-3 degrees Celsius below normal in the absence of clouds. The Meteorological Department said the cold wave continued in Himachal Pradesh and the temperature in tourist destinations like Keylong and Kalpa went below zero. Shimla recorded a minimum temperature of five degrees Celsius.
According to the Meteorological Department, night temperatures have decreased in many areas of Rajasthan and the temperature in the state's only hill station Mount Abu has dropped by one degree Celsius. An official of the meteorological department said that most cities had a maximum temperature of 30 degrees Celsius or less. The forecast said that the night temperature is expected to fall further in the next 24 hours.
Before that, the record for the coldest day between 1951 and 2019 was on 2 January 2013, when the maximum temperature was 9.8 ° C.
According to IMD officials, it may be the second coldest since December 1901. The coldest in the record is December 1997 when the average maximum temperature was 17.35 ° C, while in November this year the maximum temperature was 18.61 ° C. So get ready for the bitter cold in December.
Also read in Hindi: दिल्ली में सर्दियों का रिकॉर्ड टूटा, पंजाब-हरियाण सहित दूसरे राज्यों में भी गिरा तापमान