16/04/2021
Corona Pandemic: 16,699 new cases a day in Delhi, 112 deaths in last 24 hours
New Delhi: According to Health Department data, there were 16,699 new Covid-19 cases in the last 24 hours and 112 deaths in the last 24 hours. With this Corona cases in Delhi reached 7,84,137 and the death toll rose to 11,652. Earlier on Wednesday, 17,282 patients tested positive for Corona virus disease in the city, the highest in a 24-hour period.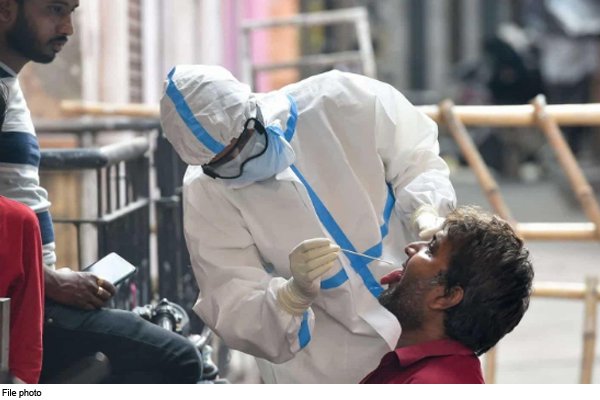 According to the Health Department data, 13,014 patients were cured of the disease on this day, taking the total to 7,18,176. With this, the recovery rate has reached 91.58 percent. The number of active cases has increased to 54,309.
Please tell that Delhi, the capital of the country, has become the most corona-affected city in the country. Delhi recorded the highest number of corona cases in a single day compared to Mumbai. More than 17 thousand cases of corona were reported in Delhi on Wednesday, which is the highest number of cases in a city in a day. Earlier on April 4, the highest number of 11,163 cases were registered in a single day in Mumbai.
On Thursday, 16,699 new cases of Covid-19 were reported in Delhi and 112 deaths due to infection. A day earlier in the capital, 17,282 new cases of infection were reported, which is the highest ever. Matters have been increasing for the last few days. The death toll from Corona in the city has risen to 11,652.