09/03/2021
Corona Update: India achieved significant milestone in Covid-19 vaccination
New Delhi: India has achieved a significant achievement after the commencement of vaccination campaign against Covid-19 on 16 January 2021.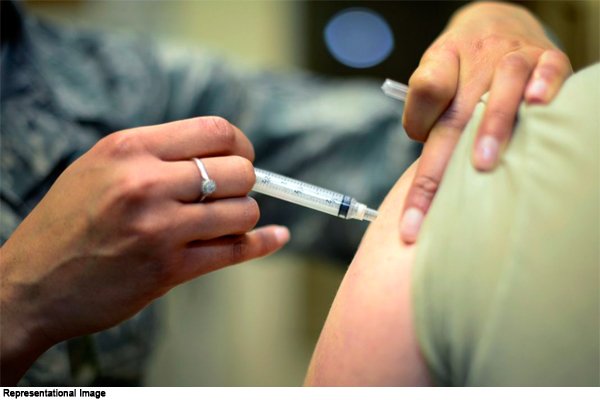 More than 2 million vaccine doses have been administered in the country in the last 24 hours. On the 52nd day of the vaccination campaign (8 March 2021), 20,19,723 vaccine doses were given. In which 17,15,380 (HCW and frontline workers) beneficiaries were vaccinated for the first dose and 3,04,343 health workers and frontline workers received the second dose of the vaccine in 28,884 sessions.
According to the report, more than 23 million (2,30,08,733) vaccine doses have been given through 4,05,517 sessions till 7 am today.
So far, 70,75,010 health workers (HCWs) have been given the first dose of vaccine while 37,39,478 health workers have taken the second dose. At the same time, 67,92,319 frontline workers have taken the first and 3,25,972 frontline workers have taken the second dose. 43,74,145 beneficiaries are over 60 years of age while 7,01,809 beneficiaries are those who are over 45 years of age and are suffering from some form of serious illness.
Corona cases are increasing daily in Maharashtra, Kerala, Punjab, Tamil Nadu, Gujarat and Karnataka. Their overall contribution to the new cases reported in the last 24 hours is 84.04 percent.
In the last 24 hours, 15,388 new cases have been registered. Maharashtra has the highest number of 8,744 new cases reported on a daily basis. After this, 1,412 new cases were registered in Kerala and 1,229 in Punjab.
8 states are seeing an increase in corona cases on a daily basis.
The total active cases (caseloads) of corona in India today are 1,87,462. Currently active cases in India constitute 1.67 percent of the total positive cases in the country.