03/11/2021
Covid-19 : Long-awaited Covaxin finally got WHO approval for emergency use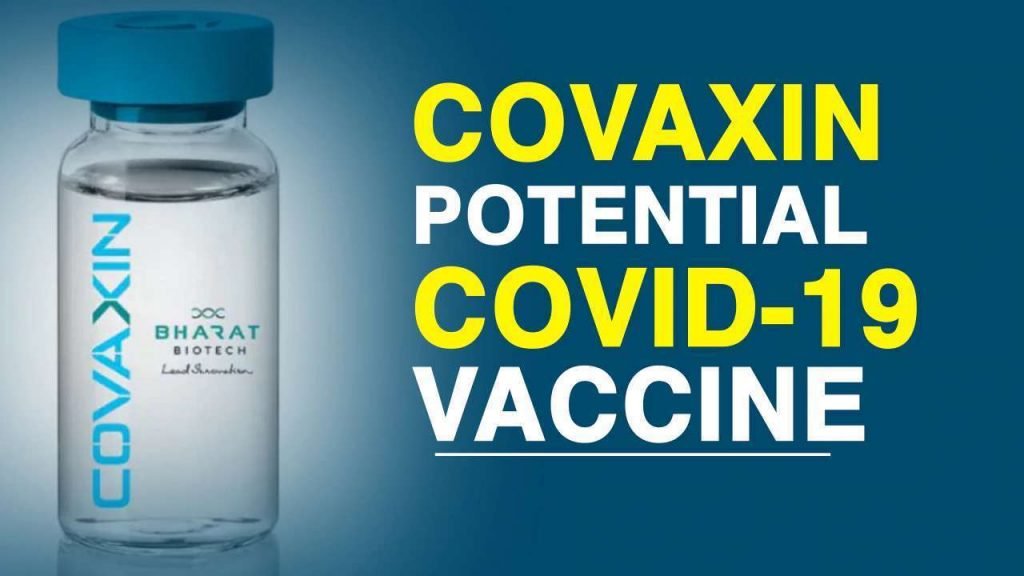 3 November 2021, Wednesday
The World Health Organization has said that it has accepted Bharat Biotech's Covaxin for its emergency use list. The WHO's technical advisory group last week asked Bharat Biotech to conduct a "risk-benefit assessment" of the final emergency use list for additional clarifications for its COVID-19 vaccine. The WHO had earlier said that it "trusts Indian industry" after the delay in approval.
🆕 WHO has granted emergency use listing (EUL) to #COVAXIN® (developed by Bharat Biotech), adding to a growing portfolio of vaccines validated by WHO for the prevention of #COVID19. pic.twitter.com/dp2A1knGtT

— World Health Organization (WHO) (@WHO) November 3, 2021
The Technical Advisory Group, which licenses a vaccine for its Emergency Use List (EUL), asked Bharat Biotech on October 26 for additional data to conduct a final risk-benefit assessment before approving the Covid-19 jab for the EUL. was asked for. Government sources with knowledge of the development said the company had submitted the data last week.
What took so long?
The WHO approval process for a vaccine consists of four stages, acceptance of the manufacturer's expression of interest (EOI), a pre-submission meeting between WHO and the manufacturer, acceptance of the dossier for evaluation by the WHO, decision on the status of the evaluation, and final approval decision.
Bharat Biotech submitted an Emergency Use List (EUL) application to the World Health Organization (WHO)-Geneva in May. On 23 June, WHO held a pre-submission meeting with Bharat Biotech. A senior Hyderabad-based pharma company official was quoted by Times of India as saying that once Bharat Biotech submits the entire Covaxin phase-3 clinical trial data, the dossier will be completed and for review by the health body. will be taken. The official had said that the company expects the review process of Covaxin's EUL application to begin after the submission of the efficacy study data in July.
According to reports, all the documents required for the emergency use list were submitted to the WHO on 19 July. However, the process was further delayed when Covaxin failed to obtain approval from the US Food and Drug Administration based on "insufficient information". . Bharat Biotech's US partner Ocugen said that the company will achieve full approval for Covaxin. The FDA also urged the company to conduct an additional test so that it can file for a Biologics License Application (BLA), which is full approval.
After a long wait, the locally manufactured COVID vaccine got EUL approval in early November, a day before India celebrated Diwali.
How will India benefit?
From easing international travel to export of indigenous vaccines, India as a country is likely to benefit greatly from the approval of the WHO manufactured vaccine.
Many countries have lifted their travel restrictions due to the decline in COVID cases around the world. Recently, the United Arab Emirates lifted the ban on entry of fully vaccinated residents of several countries, including India. While some countries such as Guyana, Iran, Mauritius, Mexico, Nepal, Paraguay, Philippines, Zimbabwe, Estonia (which has approved the jab for their vaccine passports) have already approved Covaxin, WHO approval today Many other countries will open their doors to citizens. From India. In addition, it is also likely to make travel easier for Indians who wish to travel because of education, work or other personal purposes.
Oman on Wednesday added Covaxin to the approved list of COVID-19 vaccines for travel, lifting the quarantine requirements for travelers from India who have received two doses of the vaccine at least 14 days before the estimated arrival date. Travel platforms said they are seeing an uptick in bookings for destinations that are accepting Covaxin such as Greece, Sri Lanka.
An emergency use approval would also encourage countries to import Covaxin, facilitate its manufacture overseas, and make travel easier for those vaccinated with it. The emergency list would also mean that Covaxin could be used for Covax, a global vaccine alliance, later to vaccinate people in several developing countries.
Hungary and Paraguay had earlier approached New Delhi to export one million doses of Covaxin, with the first offering to the European Union.
Decisions on exports are of commercial nature and should be made by Bharat Biotech.