19/04/2021
COVID-19 update: India reports largest single-day spike with more than 2.7 lakh new cases
According to data from the Union Ministry of Health, India's total number of COVID-19 cases updated on Monday exceeded 1.50 crore with a record single-day increase of 2,73,810 new coronovirus infections, while active cases crossed the figure of 19 lakh. Crossed it.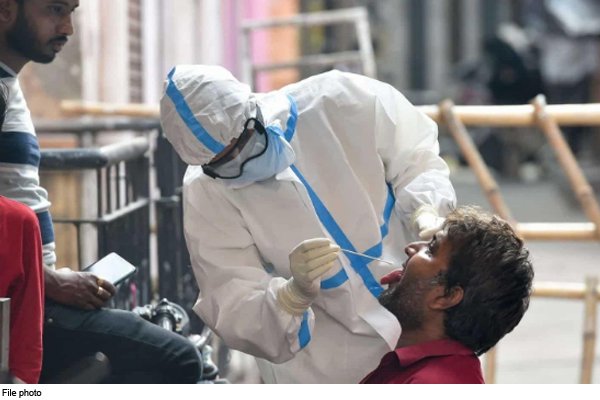 The total number of COVID-19 cases increased to 1,50,61,919 and the death toll to 1,78,769, with a record 1,619 daily new deaths.
While registering steady growth for the 40th consecutive day, active cases have increased to 19,29,329, comprising 12.81 percent of total infections, while the national COVID-19 recovery rate has fallen to 86 percent.
The data said that the number of people suffering from the disease has risen to 1,29,53,821, while the death rate in the case has increased to 1.19 per cent.
India's COVID-19 Tally crossed the 20-lakh mark on 7 August, 30 lakh on 23 August, 40 lakh on 5 September and 50 lakh on 16 September. It crossed 60 lakhs on 28 September, crossed the 70 lakh mark on 11 October. 80 lakh on 29 October, 90 lakh on 20 November and crossed 1 crore on 19 December.
According to ICMR, 26,578,94,549 samples have been tested on 18 April, 13,56,133 samples have been tested on Sunday.