Delhi based event organizer under NCB scanner over rave party on Mumbai cruise ship. Delhi based event organizer under NCB scanner on rave party on Mumbai cruise ship.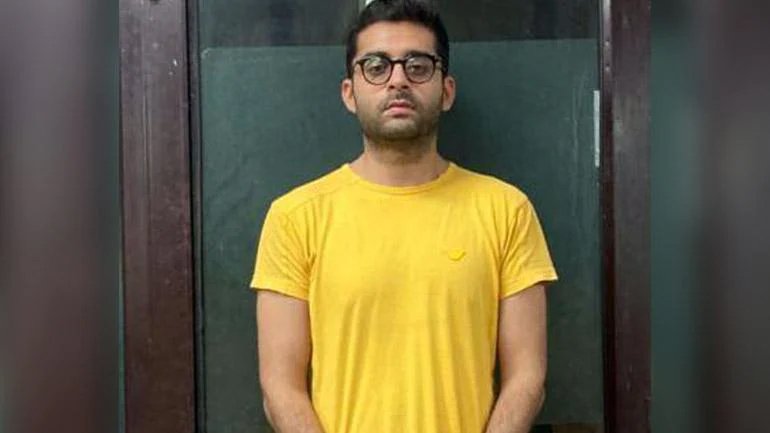 Sources told India Today that the Narcotics Control Bureau will question Delhi-based businessman Arjun Jain (32), one of the organizers of the rave party on the luxury cruise in Mumbai. Jain is the Additional Director of Namaskre Experience Pvt Ltd.
Namas'cray is a Delhi based firm registered as Kenplus Trading Pvt Ltd. The firm was incorporated on 30 October 2020. The company was tasked with managing the event on Cordelia Cruises' Empress ship, which was scheduled to take place from October 2 to October 4.
All the known organizers of the event are now under the scanner of Narcotics Control Bureau (NCB), including Arjun Jain. Officials will now determine whether any organizers had any information about drugs being brought onboard and consumed during the three-day cruise in the Arabian Sea.
Sources said that Arjun Jain along with two of his associates and his firm are now in the eye of the NCB.
Arjun Jain is the additional director of Namaste with effect from March 8, 2021 along with Sameer Sehgal and Gopalji Anand, who was appointed as additional director of the firm on March 15, 2021.
The trio is under the scanner of the NCB as they were tasked with helping FTV India in selling tickets, creating guest lists, inviting celebs and performing concerts for the show on the Empress ship.
Arjun Jain and two of his associates are likely to be called for questioning in connection with the case. According to sources, the officials have already sought the details of the guests, permission letters and program details from the event management company.