16/04/2021
Delhi government's big decision, Hotels, banquette halls will also be made Covid center
New Delhi: Amidst growing cases of corono virus epidemic, the Delhi government on Wednesday linked some hotels to hospitals, expanding them to Covid hospitals. The Delhi government said, "In view of the increase in corona cases and to increase the bed capacity of Covid Hospital, these hotels and banquette halls should be linked to hospitals as opposed to their names."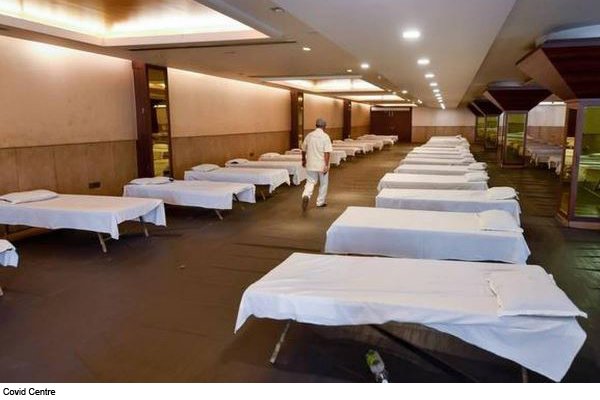 Hotels to be added include Fraser Suites, Mayur Vihar, Caspia Hotel, Seven Seas Hotel and Banquet Hall and Crowne Plaza Hotel. Earlier in the day, Delhi Health Minister Satyendar Jain said that the national capital is in talks to add more cavid beds. He also outlined plans to include hotels as covid centers.
Satyendra Jain said, "We have 13,000 beds, there is no shortage of ventilators. Patients from Delhi and other states are being admitted. The center has given 1,100 beds and talks are on for beds. Out of 5,525 covid care centers, 286 centers have patients admitted. Hotels and banquette halls will soon be converted into centers.
He said, "Covid cases are increasing rapidly. We appeal to the people to go out only when needed. The bed data is being updated twice a day in the app. He said that people should know the condition of hospitals through the app. "
Delhi reported 13,468 new Covid-19 cases in a 24-hour period on Tuesday, the most in one day since the epidemic.
Delhi Chief Minister Arvind Kejriwal had said that several steps were being taken to increase the number of beds in both private and government hospitals in the national capital.
In view of the rapid increase in Corona cases, the Delhi government imposed curfew in the national capital from 10 am to 5 am on April 6 from April 30 to April 30.