16/06/2021
Delhi govt will recruit 5,000 assistant health workers, 12th pass will be able to apply
New Delhi: In view of the possibility of a third wave of Corona, the Delhi government will train 5,000 auxiliary health workers. The process of application for the recruitment of health workers will start from June 17. The selected youth will be given training from June 27. Delhi Chief Minister Arvind Kejriwal announced this in a press conference on Wednesday in relation to the possible third wave of Kovid-19.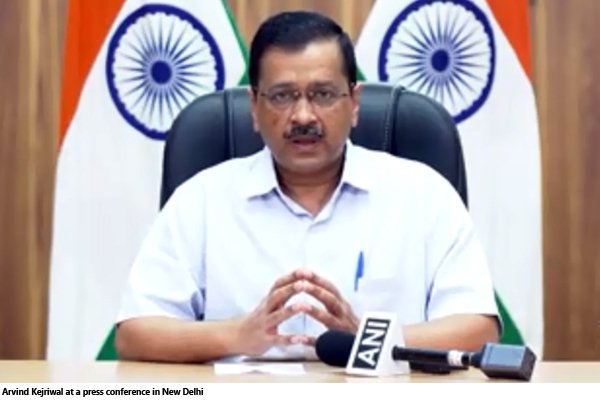 Chief Minister Arvind Kejriwal said, "The government has made all preparations to deal with the third wave. In the first and second wave we saw shortage of medical and paramedical staff. Now we will train 5,000 health assistants. Training will be given in batches of 500-500 youth. Applicants should be at least 12th pass and above 18 years of age.
CM Kejriwal said, "The training will be for two weeks. IP University will train 5,000 youth in 2 weeks. They will be given basic training in 9 premier medical institutes of Delhi.
CM Kejriwal said that these assistant health workers will help the doctors and nurses. They will not take any decision themselves. They will be given training in Basic Nursing, First Aid. These people will be taught basic things like measuring oxygen, testing blood pressure and sugar, vaccination, sample collection. They will be called only when needed. For the number of days these people work, they will be given their salary. Selection will be done on 'first come first serve' basis.
It is to be known that the situation in Delhi is continuously improving due to the infection. The government has also given almost exemption from the lockdown. However, restrictions are still in place in some areas. Talking about the infection in the capital, according to the data that came on Tuesday, the positivity rate has reached 0.32 percent.