12/11/2021
Egas Bagwal 2021: CM Dhami declared a public holiday on Nov 14 Sunday on Egas
There will also be a state holiday on Lokparv Egas, CM Dhami tweeted information in the hill.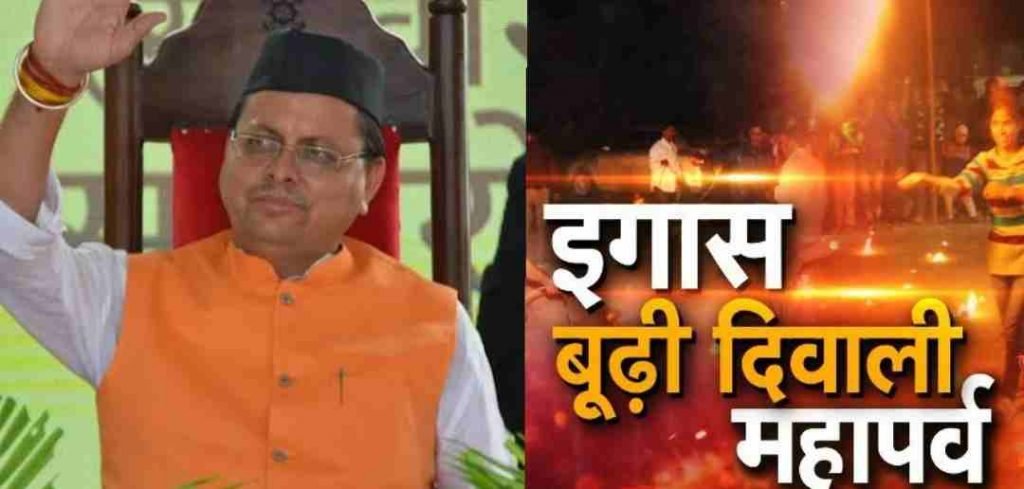 November 11, 2021: After Chhath, there will be a state holiday on Egas (Egas Diwali, Choti Bagwal) too, Chief Minister Dhami tweeted information in Pahari language.
उत्तराखण्ड की समृद्ध लोकसंस्कृति कु प्रतीक लोकपर्व 'इगास' पर अब छुट्टी रालि। हमारू उद्देश्य च कि हम सब्बि ये त्यौहार तै बड़ा धूमधाम सै मनौ, अर हमारि नई पीढी भी हमारा पारंपरिक त्यौहारों से जुणि रौ। pic.twitter.com/U4KC7d8uLP

— Pushkar Singh Dhami (@pushkardhami) November 11, 2021
The biggest news of this time is coming from the capital Dehradun where Chief Minister Pushkar Singh Dhami has announced a state holiday on the folk festival Egas (Choti Bagwal, Budhi Diwali) (Egas festival) while making a big announcement. Chief Minister Dhami gave this information by tweeting in Pahari language. In his tweet, he wrote, "Now a holiday on 'Egas' symbolizing the rich folk culture of Uttarakhand. Our aim is that we celebrate this festival with great pomp and show, and our new generation will also be attached to our traditional festivals.
It may be noted that earlier, the Uttarakhand government had declared a state holiday on November 10 on the occasion of Chhath festival. Since then, the Uttarakhand government was getting a lot of criticism on the social media for not declaring a holiday on the folk festivals Egas. In view of the upcoming election year, the BJP government, which is trying not to offend anyone, has not only respected the sentiments of the people by declaring a holiday on Egas.