05/04/2021
Election Commission on Mamata's claims of outsiders at Nandigram polling booth is Factually incorrect
New Delhi, April 4: In the emphatic words of West Bengal Chief Minister Mamata Banerjee, the Election Commission termed her claims about outsiders' presence at a polling station in Nandigram as' factually inaccurate 'and' devoid of substance '.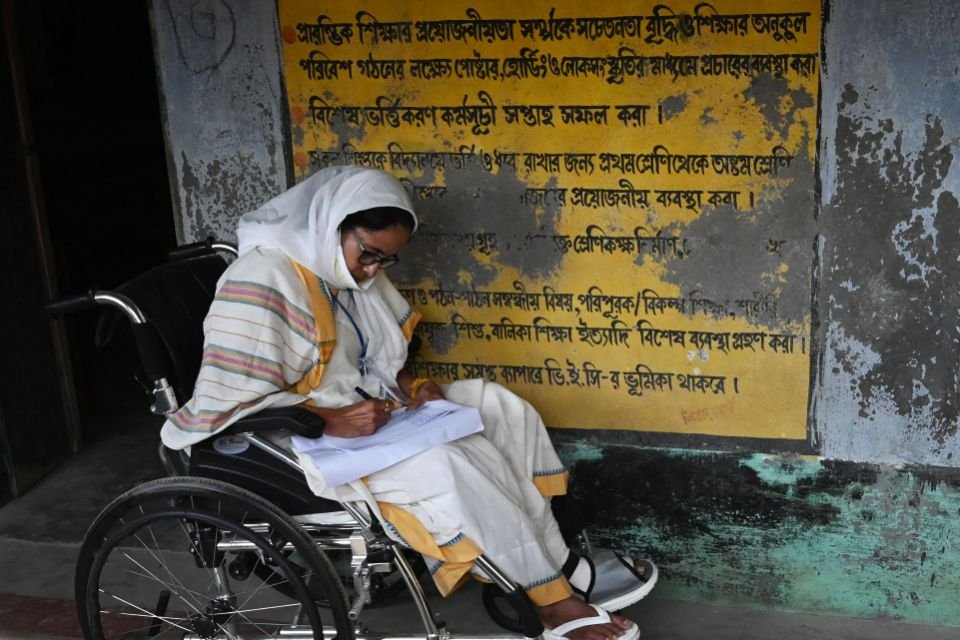 In a letter to Banerjee on Saturday, Election Commission (EC) general secretary Umesh Sinha also said, 'There is a separate investigation into whether the incidents of April 1, RP 131 (representative of public representative) in sections 131 and 123 (2) Any action will be taken. Act and / or Model Code of Conduct. 'Section 131 provides for penalties for disorderly conduct at or near polling stations, while section 123 (2) deals with' undue influence ', any direct or indirect interference or interference on the part of a candidate or agent. Try to do. Or of any other person with free exercise of any electoral authority.
The letter did not specify who it was in relation to taking possible action.
The Election Commission sent a letter to Banerjee, who heads the Trinamool Congress, who on April 1 filed a complaint alleging irregularities in the voting process in Nandigram.
In its point-by-point address, the Election Commission described Banerjee's letter about booth capturing and the presence of outsiders at a polling station in Boyle 'ahead of a mass coverage across the country … including dozens of audio – An avalanche of accusations against some of the officers who worked with the West Bengal government, paramilitary forces and eventually the Election Commission, with visual shots showing you being in this polling station.
Citing reports received from the ground, including his supervisors, the poll body said, 'It is self-evident from the observation of all those reports that the allegations made in your handwritten note are factually incorrect, with no experience of evidence. K. Devoid of substance. The commission said it was a matter of 'deep regret' that 'Katha' was sought after an hour to mislead 'the largest stakeholders, who are voters, a candidate who is also the CM of the state'. was.
At least it should be appreciated that the 'side show' was full of immense potential to adversely affect the law and order in West Bengal and may be in some other states as well.
'And all this was being done while the election process was going on. The letter stated that there could not have been more misdeeds than this.
Banerjee, who is contesting the election from Nandigram to West Bengal, visited a booth in Boyle during the voting on 1 April.
According to Chief Electoral Officer Ariz Aftab, Banerjee was stuck in a wheelchair-bound booth for about two hours as the two groups shouted slogans against each other.
After bringing the situation under control, a large number of Central Armed Police Forces personnel and senior officers reached there and took out the Chief Minister. Later, Banerjee blamed the outsiders for causing trouble.
He also accused the Election Commission of not taking action on complaints of alleged irregularities in the voting process lodged by his party Trinamool Congress in Nandigram.