The year 2021 will prove to be a defining year regardless of nature. Decisive because this year governments and organizations active in environmental protection are coming together to stop the damage to nature and to reverse the bad effects.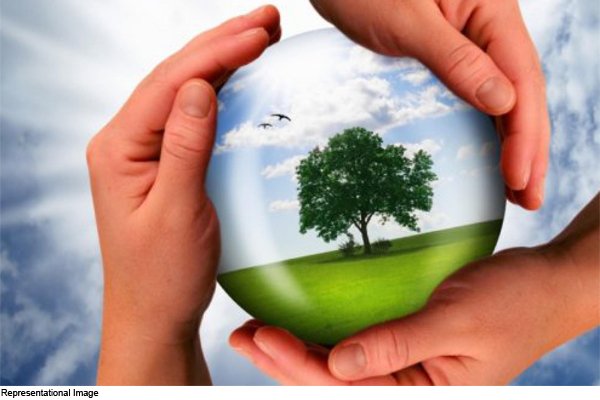 In this sequence, the One Planet Summit was held in France on 11 January. The aim of the summit was to make the issue of biodiversity loss a political priority and propose concrete solutions to counter this loss.
In fact, at the One Planet Summit, a faction of 50 countries named High Ambition Coalition for Nature and People has pledged to preserve one-third of the Earth's surface. But experts are saying that the need is 50 percent protection, not 30 percent. This group of fifty countries includes the UK and countries from six continents.
Although biodiversity was the main point of discussion at the Forest Planet Summit held in France, due to the fluidity of these issues, the Summit focused on biodiversity, desertification, and climate issues as these issues are interlinked.
In response, Oskar Soria, the campaign director of the institution called Awaaz, says, "The world leaders are now realizing that the loss of biodiversity is not only a threat to our food security, but it also puts us in the grip of an epidemic." And will weaken any progress to stabilize our climate. Scientists say that we need to protect at least half of the planet, not thirty percent, by 2030 to overcome the loss of biodiversity. And this is possible only when the local people are with them, they are consulted, their rights are respected, and their experiences are heard. "
Karling Burkart, managing director of the Forest Earth Society, says, "We must conserve and restore the world's remaining natural habitat, which accounts for 50% of the Earth. In addition, the world increasingly needs clean, renewable energy and regenerative agricultural systems. We must move towards. And to achieve these goals we have to maintain the land rights of the indigenous people. "
In addition, a task force called Nature Related Financial Disclosure was also launched at the summit. This task force will help companies reach climate and biodiversity goals. The goal is to establish a global tool to measure biodiversity footprint. An informal working group, which the World Bank supports, is doing preparatory work to define the workplace and governance of the workforce. The second element of success for this workforce will be the ability to develop appropriate metrics of nature risk and impact.
Another important thing that makes this summit special is the initiative called One Health under which research will be done to avoid future epidemics. This program, made in collaboration with France and Germany, is particularly important. The initiative emphasizes bridges and construction between the medical, veterinarian, and conservation communities, which traditionally do not work together.
At the same time, this summit was started by the Great Green Wall Program from Africa, which will raise $ 14 billion to tackle desertification around the Sahara Desert.
All such initiatives took place in this summit, which can change the condition and direction of global efforts for environmental