New Delhi: Farmers' agitation has been going on for 18 days to repeal the three agricultural laws of the Center. As the days go by, the agitation of farmers is getting faster. Farmers' organizations on Saturday staged a demonstration at the toll plazas of five states. Most of the toll plazas of Punjab, Haryana, Rajasthan, Western Uttar Pradesh and Uttarakhand were made toll-free in one-day protests. Farmer leaders did not allow toll workers to collect taxes from private-commercial vehicles.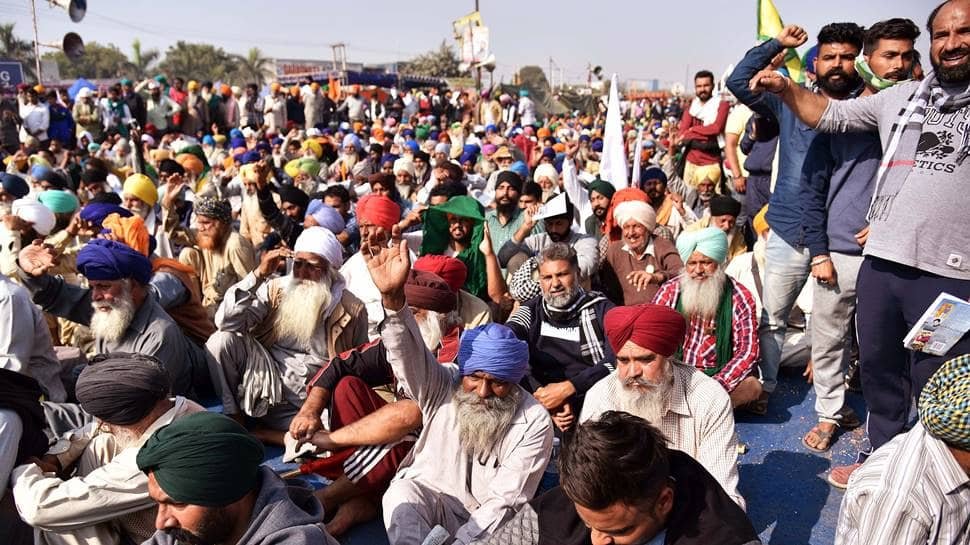 However, Delhi-Jaipur National Highway could not be blocked due to the security arrangements. Farmers' organizations are planning to close this highway on Sunday. However, traffic was disrupted due to farmers' demonstrations at Ghazipur, Palwal, Tikri, Singhu Border in Delhi. Not only this, the farmers organizations have declared that if the government does not listen to them, after 14 December the movement will be more aggressive and intensified.
The activists of the farmers organizations made the GT Road Karnal toll plaza toll free at 12 noon. In the morning the police administration started collecting toll tax, but after getting information about this, activists of farmers organizations reached there and made the toll plaza tax free again. With this, they started protesting at the toll plaza. Occupied some toll plazas in Haryana and did not allow the authorities to collect fees from passengers. The agitating farmers had said that they would gather at the toll plaza to press for their demand to withdraw the new agricultural laws.
Administration cautious in UP : Due to the vigilance of the police administration, the movement of farmers to make toll plazas free except in western UP in Uttar Pradesh was completely neutral. The farmers made all toll free in the districts around West UP including Meerut. Despite strict police vigil, BKU activists started occupying the toll plazas of the districts at 10 am. At 11 o'clock, the farmers made the toll free, after which the vehicles coming in started passing at a toll without paying any money. Thousands of vehicles passed free from toll plazas for half an hour to six hours at some places, resulting in loss of revenue of lakhs of rupees.