It is believed all over the world that apart from 33 categories of deities, Jupiter, the guru of the gods, resides in Kashi. There is a mythological belief of this Guru Brihaspati temple in Kashi, Moksha. From time immemorial, in this vibrant temple, the God Guru himself resides. In this holy month of Sawan, Hariyali Shringar is done on the first Thursday of Sawan of Dev Guru Brihaspati.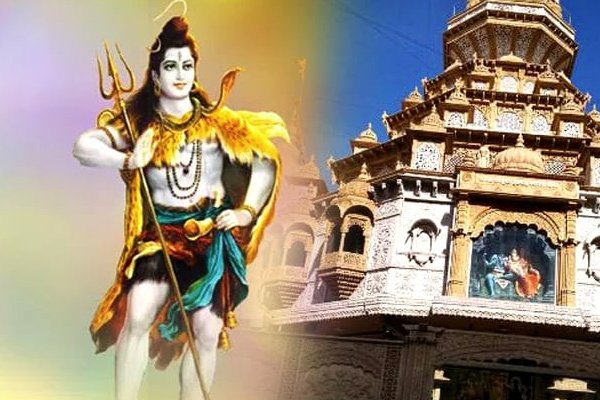 Ancient Temple
There is a belief about this very ancient temple that when Baba Bhole made Kashi as his capital, then even the deities from the gods became eager to come and reside in Kashi, the city of salvation. Everyone came asking for permission from Baba Bhole to be seated and remained through this.
But when the Guru of the gods, Brihaspati, reached Kashi and expressed his desire to reside Kashi with Baba Vishwanath, Shiva gave him the highest place on the high mound close to his premises, giving him the Guru's respect, because Vishwanath himself and the deity who came here every day, had his darshan. The planets and constellations can see them.
On Thursday in Sawan, the crowd of Kavadis
In the month of Sawan, this very ancient Brihaspati temple is thronged by devotees. Not only this, the Kavaris also visit here on the Thursday of Sawan and consider their Sawan journey complete. Apart from this, thousands of devotees come here daily. The religious belief of this temple is that Dev Guru Brihaspati is the best among the nine planets and is the god of wealth, Mars and intelligence. For this reason, everything from their adornment to the enjoyment is used only in yellow color.
Turmeric, yellow sandalwood and yellow clothes are offered yellow prasad
The devotees who come here offer yellow clothes, yellow prasad to the Guru of Vishwanath. Devotees worship Dev Guru here and apply yellow turmeric, yellow sandalwood in their hands to get auspicious work done. The priest here told that everything should be yellow in its worship and whatever the devotee who sincerely asks for in the court of Guru Brihaspati with full faith, it is definitely fulfilled.
Darshan on Thursday in Sawan
Devotees who come to this temple for daily worship told that in this ancient temple, there are four divine aartis and adornments every day. This is the Swayambhu Shaligram idol which is the deity Brihaspati Dev, the deity of the gods. It is believed that Lord Brihaspati resides here. In such a situation, Abhilasha, who came to the temple today, told that in the month of Sawan, today on Thursday, greenery makeup is done every year.
It is believed in the Puranas that any devotee who is unable to go to Shri Kashi Vishwanath temple due to any reason, visits here on the first Thursday of Sawan and gets the favourable result for visiting Kashi Vishwanath for a whole month.