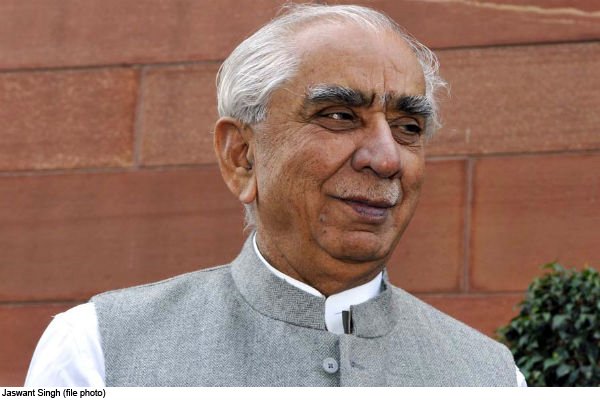 New Delhi: Former cabinet minister and one of the founding members of the Bharatiya Janata Party, Jaswant Singh has passed away. He was 82 and in a coma for the past six years. He was admitted to Army Hospital in Delhi. Official sources at the hospital said that he died this morning due to cardiac arrest. Prime Minister Narendra Modi and Defense Minister Rajnath Singh have condoled the demise of the former minister.
Expressing sorrow over his death, Prime Minister Modi wrote, "Jaswant Singh Ji served our nation diligently, first as a soldier and later during his long association with politics. During Atal Ji's Government, he handled crucial portfolios and left a strong mark in the worlds of finance, defence and external affairs. Saddened by his demise.. "

Among the leaders who founded the BJP, Jaswant represented the BJP in both the Rajya Sabha and Lok Sabha. In the government headed by former Prime Minister Atal Bihari Vajpayee, he held ministries like defense, foreign and finance between 1996 and 2004. As Finance Minister Jaswant Singh introduced the State Value Added Tax, which led states to start getting more revenue. He had also reduced custom duty.
Jaswant Singh was a former Indian Army officer, in 2014, the BJP did not give Jaswant Singh a ticket for the Lok Sabha elections from Barmer. Angered Jaswant left the party and contested as an independent but lost to BJP's Colonel Sona Ram. The same year he suffered severe head injuries, since then he was in a coma.
Also read in Hindi: पूर्व केन्द्रीय मंत्री जसवंत सिंह का निधन, पीएम मोदी ने किया शोक व्यक्त