03/11/2020
France's air strike in Mali, more than 50 al-Qaeda terrorists killed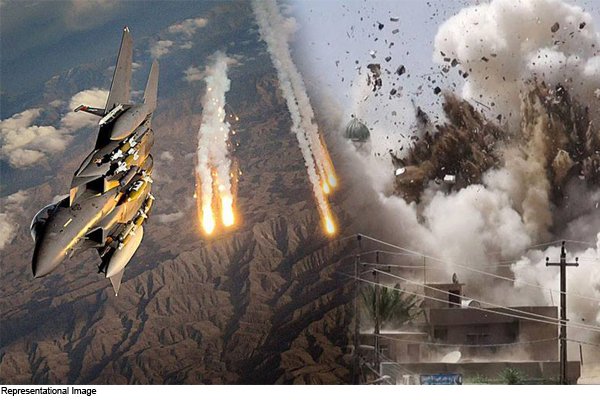 New Delhi: The French government said on Monday that its forces killed more than 50 jihadists linked to al-Qaeda in airstrikes in central Mali. After the French Defense Minister Florence Parry met with members of Mali's government, the attack occurred on Friday in an area near the borders of Burkina Faso and Niger, where government forces are fighting to end Islamic extremism. French army spokesman Colonel Friedrich Barbary said that 4 terrorists have been caught. A suicide jacket has been seized.
France launched a campaign against the jihadis in the region last week. French Defense Minister Florence Parley said, "I would like to tell about an operation that is very important. It was executed on 30 October. More than 50 militants have been piled up under it and huge quantities of weapons and explosives have been recovered. "
Army spokesman Barbary also said that an operation is being carried out against the Islamic State in Greater Sahara, the wing of IS militants in Mali. It has deployed 3000 soldiers. This operation was started about a month ago. Its results will be revealed in the coming days. The United Nations has deployed 13,000 troops to Mali as part of peace operations. At the same time, France has deployed 5100 troops in this area.
Two attacks within two weeks of religious conflict shook France. The teacher showing the cartoon of the first Prophet Mohammed was beheaded by his student. After this, 3 people were stabbed outside the church in Nice. On Saturday also, an unknown gunman shot the pastor in the church. A suspect has been arrested in this case.
The government has doubled the number of troops stationed in France due to the continuous attacks. Macron called these incidents Islamic terrorism. Since then, he has been the target of leaders of Muslim countries. Campaigns to boycott French goods are being carried out in many countries.
Speaking to a media house, the President of France had said that the whole matter was being misunderstood. They do not support Prophet Mohammad's cartoons. This cartoon has hurt many people's feelings. Even after this, freedom of expression in the country will be protected. (With agency input)
Also read in Hindi: माली में फ्रांस की एयर स्ट्राइक, 50 से ज्यादा अलकायदा आतंकी ढेर