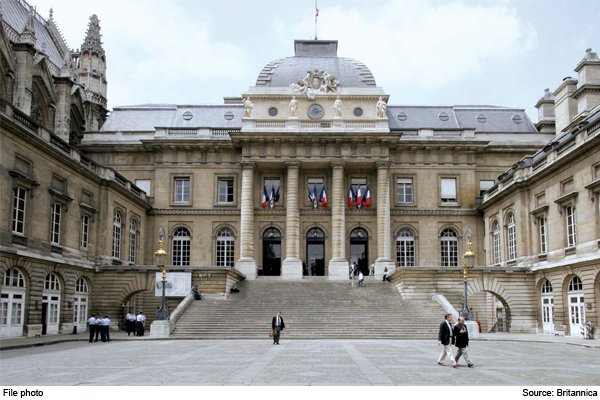 In a very important climate change lawsuit in France, the Netherlands government has agreed to adopt new emission reduction measures. This consent also includes a drastic reduction in the use of coal as per the Supreme Court ruling.
This decision of the court is important in every sense and is a decisive step in the face of the French government's climate inaction. Now France's climate objectives, and its plan to achieve them, will now be considered legally binding.
The decision was pronounced today by France's highest administrative court, the Conseil d'Autat (Council of State), following a hearing on a legal appeal by the administration of the city of Grand-Sinte (in the north of France).
According to four NGOs actively involved in this case, this is the "Case of the Century" and the Conseil d'Atat not only put a question mark on the credibility of the government's previous climate plan but also set the accountability of the scheme ahead of the public. Emphasized doing and evaluating it.
These are the four non-governmental organizations – Notre Affair à Tous, Fédénis Nicolas Hulot, Greenpeace France, and Oxfam France.
"The Conseil d'Autat's decision not only put France's climate policy back on the table but also introduced the government to its responsibility to curb climate change. This historic decision is revolutionary in so far as the environment is so far Laws have been regarded as merely vague promises by governments and MPs. Now is the time for the French government to fulfill its legal obligations and implement concrete and effective measures to achieve climate-related goals.
Also read in Hindi: जलवायु सम्बन्धी मुक़दमे में फ़्रांसिसी अदालत ने लिया क्रन्तिकारी फ़ैसला